The long and winding road
China's "Belt and Road" Initiative is fueling expansion of China's airlines as the supremely ambitious program forges improved sea, road and air links in the country's south and south west, marches on to the Mainland's Asian neighbours and stretches its reach to Europe, Africa and, ultimately, the South Pacific.
They are going across the Pacific. They are flying everywhere in Europe. They are serious players in Australia and New Zealand and now Chinese airlines are expanding their networks to the cities along the gigantic Belt and Road Initiative, a pet project of China's president, Xi Jinping. Read More »
And they are ready for the challenge. Common opinion has been that Chinese airlines have a long way to go before they catch up with their Western rivals. Such thinking does no longer reflects the facts.
In 2017, in terms of network growth, fleet expansion, inflight service and potential for growth, China's major carriers have arrived in the Asia-Pacific and are advancing on Central Asia, Europe and North America.
If the latest government statistics are a reliable guide, 2017 will be yet another year of frenetic expansion at Mainland airlines. The Civil Administration of China (CAAC) has reported domestic and foreign airlines will open more than 100 international routes to cities in regions covered by the Belt and Road Initiative in the next six months.
"During the coming season, domestic airlines plan to open 70 routes to facilitate transportation between China and cities along the Belt and Road Initiative, mostly in Russia, and in countries in Central, Southeastern and Southern Asia and the southern Pacific Ocean region," the CAAC said.
International airlines will open 35 international routes with 34 of them planned to connect China with cities in ten countries along the new Belt and Road route, also including Russia, as well as Thailand and Vietnam.
China's airlines, which now operate more capacity across the Pacific to North America than their U.S. competitors, are turning their attention to meeting Beijing's demands to increase penetration in dozens of international markets covered by the Belt and Road plan.
The multi-billion dollar project, also known as "One Belt, One Road" brings together the landside Silk Road Economic Belt and Maritime Silk Road developments and airline routes.
The strategic development will connect China with Central Asia, Russia and Europe (the Baltic), link China with the Persian Gulf and the Mediterranean through Central Asia and West Asia and connect China with Southeast Asia and South Asia.
Launched by president Xi in 2013, it will revive ancient trade routes, boost China's economy and enhance communication among economies, the government said. CAAC director, Feng Zhenglin, said the initiative is a major State strategy and the civil aviation sector will actively provide services for the development plan.
"China has signed bilateral aviation transportation agreements with 61 countries along the Belt and Road Initiative and has opened flights with 43 countries." he said. The Mainland has signed a new open skies pact with Australia. It lifted all capacity restrictions on airlines from the two countries and gave Chinese carriers unprecedented access into the South Pacific – the final link in the Belt and Road Initiative.
The rewards for Chinese airlines and anyone in partnership with them is enormous. The latest GDP figures report the country is experiencing growth of 6.7% this year. China's middle class, who have an insatiable appetite for travel, will reach 600 million by 2022.
Passenger traffic expansion is outstripping GDP, rising by an annual average of 10.4% annually. China's commercial fleet has grown from 1,047 planes to 2,645 since 2012.
CAAC air traffic statistics for January this year, which are the latest to be publicly available, reported air passenger trips for the month increased 17.6% year-on-year, to 43.9 million. The expansion was faster than growth of 11.8% for the full 2016 year. The figures for the first month of the year include the Lunar New Year holiday, but bookings support demand momentum.
Domestic air traffic rose 17.4% year-on-year, to 38.96 million for the month, while international traffic soared 19.1% to 4.97 million.
Chinese airlines themselves are in a sweet spot. In March, CSA, Asia's biggest carrier, reported a 35% leap in profit for the full 2016 year, to $731 million. Beijing's Air China earned $989.2 million and China Eastern had a $653.6 million profit for the year. Aggressively expanding Hainan Airlines, the Mainland's fourth largest carrier, reported its profit rose 4.5%, to $456 million, in 2016.
These results, a combined $2.85 billion profit, were achieved despite significant foreign exchange losses and a program of accelerated fleet expansion. The three carriers said that despite a slowdown in China's economic growth, they expected their businesses to expand.
Buying into a big business


China's enormous potential market, coupled with forecast access through Chinese partners to the traffic that will be fed through the Belt and Road regions has produced another development: the major U.S. airlines have cast aside any caution they harboured about establishing deeper ties with Chinese carriers.
In March, American Airlines agreed to buy 2.68% of Guangzhou-headquartered China Southern Airlines (CSA) for $200 million. Two years ago, Delta Air Lines spent $455 million for 3.55% of Shanghai's China Eastern Airlines (CEA).
While these investments are important to the U.S. carriers in building more market share in the region, they are important to Chinese airlines too.
At the formal signing of the agreement with American Airlines, CSA chairman Wang Changshun , said: "American Airlines is very much in need of a partner in emerging China and the Asia-Pacific. We believe China Southern Airlines is their best choice." Having American as a strategic investor would help CSA expand internationally and allow the State Owned Enterprise (SOE) to explore mixed ownership, Wang said.
American Airlines president, Robert Isom, said CSA's extensive network within China touched cities that only a Chinese carrier could reach. "Those coming from China will have access to American Airlines' network of North American cities and customers flying from the U.S. to China will have access to 40 destinations beyond Beijing and more than 30 destinations beyond Shanghai," he said.
CAAC deputy director, Wang Zhiging, said China is the fifth largest source of foreign visitors to the U.S. and is forecast to become the third largest market for inbound U.S. travel, after Canada and Mexico, by 2021. The International Air Transport Association (IATA) predicted China will surpass the U.S. to become the biggest airline passenger market by 2024.
CSA is planning for a fleet of 1000 aircraft by 2020, up from 700 aircraft at press time. Air China envisaged "profound structural changes in China's air passenger market" in an earnings statement filed with the Hong Kong Stock Exchange, where the "Big Three" have share listings.
"Notwithstanding the decelerating pace of its economic growth, China's aviation market continued to enjoy a strong demand with huge market potential," Air China said.
While expansion and improved links into North America and Australasia have been extremely important for Chinese airlines, a large part of their growth will come from the 68 countries included in the Belt and Road Initiative.
Air China has announced it would open Beijing to the capital of Kazakhstan, Astana, in June, initially with three weekly flights. Two other international routes will be launched between China and cities in Europe. "The opening of these routes will help establish a new air network between China, Central Asia and Europe, benefiting economic and trade exchanges between China and economies along the initiative," Air China said.
China Eastern Airlines general manager, Ma Xulun, said earlier this year that Chinese carriers should open flights to all the economies along the Belt and Road Initiative. "Such a rapid increase of international air routes caters to the expanding personnel and cargo exchanges between China and countries along the Belt and Road Initiative," he said.
China's total value of trade with the countries associated with the initiative was about $953 billion last year, which accounted for 25.7% of China's foreign trade.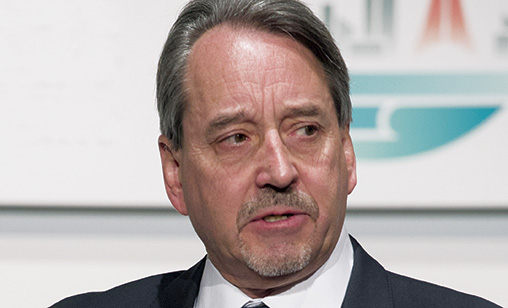 'Chinese domestic airlines have aggressively expanded their international capacity in the last two years and the fare per passenger is falling. But I see a general balance of capacity and supply in China's airline industry'
Andrew Herdman
Director general of the Association of Asia-Pacific Airlines
This expansion is not helping everyone. Chinese airline expansion was a factor in Cathay Pacific Airways' $74 million loss in 2016, its first red ink result for eight years. To address the losses, the carrier has undertaken a three-year transformation program intended to cut costs by $500 million.
As Chinese airlines' international networks offer more direct flights to Asia,North America, Europe and Australia and New Zealand, travelers are bypassing the traditional hubs of Hong Kong, Singapore, Tokyo and Seoul.
For years, the easiest and most comfortable way to fly to a second or third-tier city in China was to transit through Hong Kong, Shanghai or Beijing and onto the final Mainland destination.
But a new world order has emerged. Carriers in China's secondary cities, with their new long range aircraft, are flying directly to overseas destinations.
China's "Big Three" still control 80% of the traffic flown by China's airlines, but their grip is weakening. Hainan Airlines, controlled by billionaire, Chen Feng, operates to 10 U.S. destinations and flies to eight European cities.
Chinese passengers, who prefer to fly on a Chinese carrier, can fly non-stop to all the major European, Gulf and North American cities. In 2016, air routes operated by Chinese carriers jumped 35%, to 660, the CAAC said.
The carriers are not only focusing on flights to Los Angeles, London, Paris and Frankfurt. They are flying to Las Vegas and San Jose, Madrid, Adelaide and Queensland's Gold Coast.
The growth trajectory has it downside. Chinese airline yields have fallen because of increased capacity and the resultant fare decline. But it is generally agreed that Mainland carriers' improving operational sophistication will allow them to handle the bumps along the way to their growth targets.
It is increasing clear that the expansion of Chinese and Indian aviation is overshadowing and not just challenging the big legacy carriers of the U.S., Europe and the Asia-Pacific.The mighty Pan Am Airways once ruled the airline world, but is now a distant memory.
Could the same fate await the First World carriers of today if they cannot counter the competition of Asia's future airline behemoths?
The fickle customer


Recently Orient Aviation heard a story that illustrated the increasing influence of Chinese airlines in Australia. Until last year, this affluent family of professionals travelled from Sydney to the home city of their parents, Aberdeen, in Scotland, on Qantas and/ or Cathay Pacific and British Airways.
Last year, they flew on Etihad to Aberdeen when a family emergency required quick decisions on ticket bookings. But when planning a Christmas trip to Scotland, they found much cheaper fares on the China Southern website and decided they would try the Guangzhou-headquartered carrier. "It was absolutely fine," she said (a lawyer). And our connections to Aberdeen from Europe were easy. I would fly them again."