The first of April 2009 was not the most auspicious day for Shinichiro Ito to take up his new job as president and CEO of All Nippon Airways (ANA). Read More » The Great Recession had set in across the world, after a 50% wipe out of the U.S. stock market on September 29, 2008. Some banks had gone bust. Governments were forced to bail out multi-billion dollar corporations. Companies were shedding jobs by the thousands in every significant global economy. The final two quarters of 2008 recorded negative economic growth and were followed by similar crippling figures in the first six months of 2009.
The world economy was in crisis, and therefore so was the airline industry. "Fiscal year 2009 was one of the worst years for financial results at ANA," Orient Aviation 2017 Person of the Year Shinichiro Ito told Orient Aviation in Tokyo last month. The airline had announced a US$43 million loss for its fiscal 2008 year and in Ito's first year in charge, ANA losses hit a new low of $616.7 million.
Photos: Akira Igarashi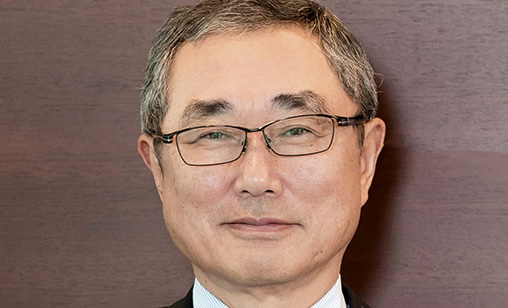 ORIENT AVIATION
PERSON OF THE YEAR 2017
SHINICHIRO ITO
Chairman
ANA HOLDINGS INC.
Characteristically, Ito remained calm in the crisis; a trait that those who know him say is a hallmark of his leadership. But it was not only cash flow, or lack of it, that concerned Ito. "We saw Japan Airlines (JAL) go bankrupt [in January 2010]. We talked with employees and the Board of Directors and told them that we wanted to keep standing on our own," Ito said.
"As CEO, I asked our employees for their full co-operation in coming up with more efficient operations as well as cutting wages right up to the board of directors. We did as much as possible, as much as we could think of, including combining some subsidiary companies into a single administration."
It was rationalization at its best. Backing up the restructuring was a cash raising exercise that supported aircraft purchases aimed at propagating growth. ANA returned to the black in 2010.
Despite an improving financial situation, ANA's problems were far from over. A critical part of the airline's long-term strategy was centred around the arrival in its fleet of Boeing's game changing B787, "Dreamliner". The new aircraft type promised a 20% reduction in fuel and configurations that were calculated to make money on new but thinner long haul routes, especially to the U.S.
ANA ordered 50 B787s in 2004 and expected the first of them to arrive at its headquarters in the third quarter of 2007. Instead, first delivery was delayed several times. The first B787 delivered to ANA was more than three years late.
As Ito and his team waited for Boeing to deliver the B787s, a much larger crisis hit not only the carrier but all of Japan. On March 11, 2011, an earthquake with a magnitude of 8.9 erupted 150 kilometres off the coast of Japan's largest island, Honshu.
The resultant tsunami, which destroyed hundreds of thousands of homes and caused a cooling system failure and consequent meltdown at the Fukushima nuclear power station, took more than 16,000 lives. It displaced thousands of people from their homes and fractured essential infrastructure across the region.
Myanmar deal not dead


All Nippon's investment strategy has become an important avenue for opportunity. It has purchased 8.8% of Vietnam Airlines and intended to seek approval for its joint venture, Asian Blue, in partnership with local investor, Golden Sky World.
The plan hit a road block in October when Asian Blue's application process for an air operator licence (AOC) did not progress. Despite reports to the contrary, Ito told Orient Aviation that ANA's willingness to structure a new joint venture with a different partner is not dead.
"If we are to invest in any companies there are two basics we need to accomplish: One would be to contribute to the network expansion of the ANA group. Number two would be that it benefits our customers," he said.
"The investment we made with Vietnam Airlines was a win-win situation for both of us. With regard to the Myanmar example we were trying to be a company that would contribute to the development of the airline industry in Myanmar. We were still in the preparation stage luckily, so we did not see any losses, for the record."
"But we would like to try hard again so we can support the development of the Myanmar airline industry."
Asian Blue is ANA's second foray into Myanmar. In August 2013, it announced it would take a 49% holding in Myanmar's Asian Wings Airways, at a cost of US$25 million. It was the first investment by a foreign carrier in a Myanmar airline and was intended to expand the Japanese airline's international network.
However, the equity tie-up foundered and was then annulled in 2014 because of "an increasingly" competitive domestic market in the emerging nation.
ANA remains determined to forge presence in Myanmar. It has 30 Myanmar aviation workers at its facilities at Narita undergoing training that is intended to contribute to the aviation development of Myanmar.
Ito said: "At that time, including Sendai airport which was the centre of that earthquake, a lot of the airports in the region were not operable. Our employees worked very hard. They stayed there in order to fix the situation and start operations as soon as possible. A number of volunteers from the ANA group also worked in the region to help survive the crisis."
"For instance, we did some re-forrestation - planting trees. These are the kind of activities outside our operations that the ANA group contributed to society to help people recover from the disaster."
Ito believes contributing to society is important for an airline like ANA. "It is in the Japanese culture to help because Japan has a lot of natural disasters like typhoons and earthquakes. Japanese themselves have that kind of ability, the mindset, ANA does back up those employees who are willing to volunteer," he said.
In September 2011, six months after the earthquake and the tsunamis (there were several of lesser force after the initial one), the natural disasters were estimated to have cost the direct Japanese economy US$199 billion. At that time Ito welcomed its first B787 into the ANA fleet.
As a result of strikes at Boeing, an assembly line process that did not go as planned and several issues with new technology parts and engines from Rolls-Royce, the first B787-8 flew its inaugural passenger service from Tokyo Narita to Hong Kong in October 26, 2011.
But delayed entry into service was only one of the problems ANA had with the B787. As the aircraft began to fly the ANA network it emerged that the lithium ion batteries equipping the aircraft could catch fire both in flight and on the ground.
Ito said: "We were the launch customer. I personally believed very deeply in the capability of the B787. We did have to make a very difficult decision to ground the aircraft. From an airline perspective, we had to perfectly be confident with the safety of the aircraft itself and the implications.
"It was a very difficult decision to make. But we turned the battery problem into a deeper relationship between Boeing and us because we really discussed this problem. And we did order more Dreamliner aircraft. As of today, we have more than 80, including those we own and those on order. We turned it into more of a positive situation."
Ito's confidence in the B787 never wavered. He said ANA called the aircraft "The game changer" because it allowed the airline to establish point to point services to secondary cities such as San Jose, Dusseldorf, Mexico City and Seattle. "We would never have been able to operate to those places if it was not for the Dreamliner," he said. "These routes are very profitable nowadays. I believe the Dreamliner was the one that made it come true."
Keeping a young fleet has been a hallmark of ANA's growth. It has 268 aircraft, including 12 B767 freighters, with 97 more aircraft on order. These include 28 A320s or A321neo, six B777-300s, 20 B777-9s, 17 more B787-9s and three B787-10s. In September, ANA became Japan's first carrier to take delivery of the A321neo.
The delivery of three A380s to ANA is scheduled to begin in 2019, making the carrier the only airline in the world to order the big jet in the last three years. Why the A380? "There is a huge demand between Japan and Hawaii, but fewer slots are available," Ito said.
"We were not able to be a dominator in the Japan-Hawaii market. It is the reason we chose to have a very big aircraft to carry that demand. The A380s will be dedicated to Hawaii when they arrive and will be configured with more than 500 seats."
In November, ANA announced it would terminate its partnership with Hawaiian Airlines in March next year. ANA CEO, Yuji Hirako, recently told a media reporter the airline is considering shifting some of its B767s to open up the market for medium haul destinations of up to eight hours via the group's low-cost subsidiaries, Osaka's Peach Aviation and Narita'sVanilla Air. ANA is now analysing new Asian destinations to introduce its subsidiary LCC into the market.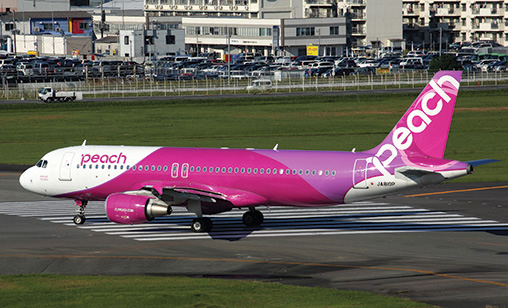 Less budget and Gulf carrier competition


A fundamental reason for ANA's recent spectacular results compared with some of its full service peers is that low-cost carriers have a relatively small presence in Japan and the Gulf carriers are not dominant in the market.
"In Japan, LCCs only own 10% of the market, which is fairly low compared with the Southeast Asian market," said Ito.
"Number two, the Gulf carriers are not that dominant in Japan. Number three, the very fundamental Japanese traffic is still there. These are the three basic reasons we can still show the growth.
"Also, we own the LCCs," Ito said. Indeed Peach, which ANA recently brought under its wing through an increased equity, was a significant contributor to its latest record results.
"In the European or Southeast Asian market LCCs' share is over 50%. Japan is unlikely to see LCCs have more than 50%. There's a very big restriction, a hurdle, for the LCCs. The Japanese domestic market relies very heavily on Haneda airport and it has slot restrictions," he said.
"So LCCs are not able to own enough slots. In the meantime, maybe 30% of the market for LCCs is a fair guess. We are basing our future strategy on the premise that LCCs might own 30% or more of the market."
In the last six years, apart from achieving five star and top five global airline status, ANA has overtaken its arch rival, Japan Airlines, as the country's largest airline.
But that does not seem important to Ito."Although we are the largest airline in Japan, mentally we don't really feel like it," he said. Why is that? "Because size does not matter," he said. "What is important is being safe, having satisfied customers and being profitable."
That fiscal discipline was a trademark of Ito's leadership at ANA and he has carried it with him to the parent company. ANA HOLDINGS reported a record net profit of $0.8 billion in 2016, a 26.4% increase over the previous year. Recent results have been even better. In November, ANA upgraded its profit forecast for the current year, ending March 2018, to a record $1.1 billion. Its net profit in the first half, from April to September, has more than doubled.
Despite these successes, the Japanese government's multi-million rescue of a bankrupt JAL continues to rankle with Ito. "During my leadership as CEO I strenuously argued that the government's support (for JAL) was a little bit too much help for JAL at that time," he said.
Ito fought ANA's corner with the Japanese Congress and asked that new slots at Narita and Haneda be skewed to ANA. "At the end of the day, here we are. During those difficult times, I repeatedly said to ANA and our group employees that we needed to stand on our own without government support," he said.
The carrier has stuck by that mantra with stunning effect. Is it a level playing field today [between ANA and JAL]? "There is fairly fair competition, but there is still a way to go," Ito said diplomatically.
The ANA HOLDINGS perspective is that "if we are to invest in any companies there are two basics we need to accomplish: One would be to contribute to the network expansion of the ANA group. Number two would be that it benefits our customers," Ito said.
While its relationship with the SkyTeam alliance's Vietnam Airlines is outside ANA's Star Alliance structure, Ito rejected any suggestion that global alliances are approaching their use by date.
"We started international services in 1986 and for the first 16 years we were in the red. We did not make any profits at all," he said. "We joined the Star Alliance in 1999 as the ninth member. Now here we are doing joint venture business with United Airlines and Lufthansa. So becoming a member of Star had a very big impact for us.
"We learnt a lot about international service. Today, because the Star Alliance has 28 carriers and because we were the ninth member we are in the centre and trying to make Star Alliance more profitable and more efficient. We want to be the most efficient alliance group."
Four major changes in aviation post 2008


"One would be the rise of low-cost carriers. We never thought they would grow so much. Number two would be the progress of the technology, for example the introduction of the B787s and new aircraft," Ito said.
"Three would be the regrouping of the airlines – mergers - such as in the U.S. and Europe. Number four would be the Gulf carriers," he said.
Ito believed the biggest opportunity for the group's expansion was increased traffic in Asia and how that growth is handled, not just in the region but in travel to North America and elsewhere.
Ito said partnerships outside the alliance were now normal. "I am aware that in the case of Vietnam Airlines, it is a member of SkyTeam," he said. "There are some occasions when airlines are partnering with airlines that are outside their own alliance.
"The industry is showing progress and that's the way they are showing progress. It does not have to directly mean the alliance is over. Creating benefit for our customers always comes first. If we are benefitting our customers we can do certain partnerships. The Star Alliance as an organization is becoming a little more flexible than before."
In the past decade, ANA has earned a well-deserved reputation for innovation and service. Ito conceded the carrier went through a very difficult period, but said ANA never ceased to invest in the latest, most modern cabin product.
"We try very hard to introduce the latest product into our cabins. But our reputation comes on top of that. It is not only about the product. We ask our employees to try very hard to show customers Japanese hospitality," he said.
"That's why our customers are very satisfied and have seen the benefit of flying with ANA - on top of the very high quality of innovation itself."
The airline has increasingly turned to social media to reach the market, using YouTube, Twitter and other social media sites to expand awareness across every passenger demographic.
It has invited social media influencers from across the Asia-Pacific to travel to slightly lesser known destinations in Japan in the hope they will attract new categories of travellers to Japan.
Last month, it signed a partnership agreement with Airbnb to solicit more demand for domestic travel. The partnership will allow users to earn extra miles and coupons if they reserve Airbnb properties from the ANA and Peach websites.
The growth of Chinese carriers does not faze Ito. Some analysts have compared their emergence with Gulf airlines, but Ito disagreed. "The Gulf carriers grew on transit traffic while Chinese airlines have a huge domestic population to feed their growth," he said.
"The Middle East carriers do not have the Mainland advantage. If we go head to head in a competition with the Chinese carriers we have the chance to bring Chinese customers onto our planes. It is important."
Another challenge for Japan's airlines is their ability to handle the aggressive target of 40 million visitors to the country in 2020, the year of the Olympic Games in Tokyo.
"The Japanese government has a very robust target and the airline industry has a very big role to play in it. From an ANA perspective, we are introducing reasonable fares that can only be purchased from outside of Japan market places. We are trying our best to contribute to hitting the Japanese government's target."
"But if the target is reached can airlines handle it? "The target is 40 million annually. This year the government said they are close to 30 million. We say that to serve 40 million visitors there needs to be 300 flights a day plus what we have today. Haneda and Narita cannot be capable of handling that number of flights," he said.
"There has to be more local, secondary airports used. We are seeing a significant trend. Right now, a lot of passengers coming from nearby countries are landing in local areas in Japan and not Tokyo or Osaka. There is a big increase in the numbers [flying] to these local airports. This is how we will handle the increase."
Like any airline leader, Ito recognised the industry's challenges. "The world is changing at significant speed. If you look back ten years, we would have never imagined today. It is very difficult for us to predict how it will look in another ten years," he said.
"ANA and the ANA group have experienced ups and downs, but we are in a pretty good position today. There will be more ups and downs, but we are very well prepared. We should not be looking for a very big jump in growth, but sustainable growth."
Amidst all the planning and complexities on the corporate front Ito said ANA's most fundamental principal is safety. "It is always our top priority of ANA. Also, it is important to continue to evolve high quality of service for our customers. If we can hit these two targets we can be confident of our growth."
And Ito's future? "I would like to have a very happy retirement," he said, as the rumour mill continues to predict he will retire in March next year. Is that [retirement] coming soon? Orient Aviation asked. "That is very secret," he said with a laugh.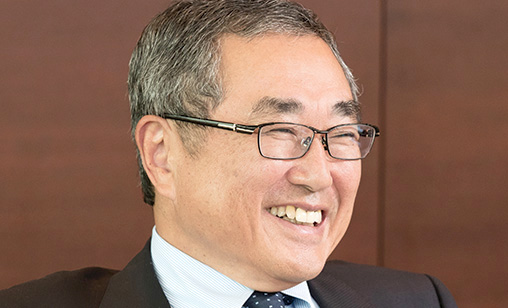 A life time partnership


As he celebrates his 67th birthday on December 25, Shinichiro Ito, Chairman of the Board of ANA HOLDINGS INC., can look back on a long and distinguished career with ANA that has seen him lead the carrier to the forefront of global airline operations. Born in Miyazaki in southern Japan, he joined All Nippon Airways in 1974 after graduating from Kyushu University's Faculty of Economics.
During his 43-year career with All Nippon Airways (ANA), he has worked in operations and administration, corporate planning, sales and services, engineering and maintenance and human resources. He was appointed to the airline's board of directors as senior vice president of marketing in 2003 where he was responsible for marketing, sales, personnel and employee relations and customer services promotion. He became president and CEO of ANA in April 2009 and served in that role until the group moved to a holding company structure in 2013.
Ito was the first president and CEO of ANA HOLDINGS INC. as well as the board chairman of the group's airline business. He was promoted to chairman of the board of ANA HOLDINGS in 2015. He lives in Tokyo with his wife and two children.