Etihad comes out swinging
Last year was not pretty for Etihad Airways, but CEO, Peter Baumgartner, says the carrier's critics should not judge its performance solely on the collapse of two of the group's airline equity partners.
Etihad Airways Swiss-born CEO, Peter Baumgartner, wants to make one point very clear to both detractors and supporters. Read More » The collapse of Etihad Aviation Group investments, airberlin and Alitalia, was not the end of the world for the Abu Dhabi headquartered airline group. Nor was its 2016 year $1.87 billion loss, reported in a delayed announcement mid last year, he told Orient Aviation last month.
"There was always a life beyond airberlin and Alitalia. It is important to understand and differentiate. Our financial figures for 2016 were not pretty, but when they are analysed you can see they were primarily driven through impairment that related to structural things that happened," he said.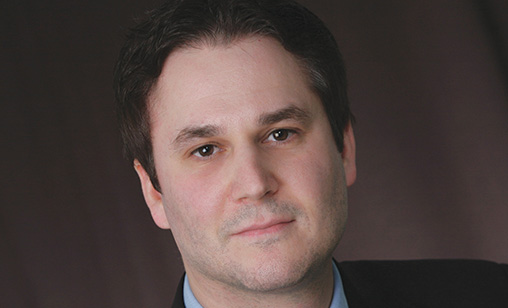 'In 2017 we certainly delivered in line with our expectations and I am very bullish for 2018. That's the reality of Etihad Airways. It should not be blurred by our investment challenges'
Peter Baumgartner
Etihad Airways CEO
The huge loss was heavily influenced by one-off impairments that included $1 billion on aircraft and $808 million in exposure to Alitalia and airberlin, "but that was not illustrative of the operational performance of Etihad Airways", he said.
"We had an OK year operationally in 2016, very much impacted with like everyone else in the industry, if not more, by overcapacity, but we weathered the storm quite well relative to our peer group. In 2017, we certainly delivered in line with our expectations and I am very bullish about 2018. That's the reality of Etihad Airways. It should not be blurred by our investment challenges."
Baumgartner joined Etihad in 2005 and took charge of the airline in May 2016 after James Hogan, the architect of the ambitious foreign airlines strategy, moved up to chief executive of the overall Etihad group. Hogan formally departed from the company last year amidst headlines the major Etihad shareholder, the Abu Dhabi government, was unhappy with its airline equity investments and wanted to ditch the entire strategy.
Baumgartner told Orient Aviation he was always troubled when journalists reported Etihad had "pulled the plug" on its strategy of buying equity in other carriers. "With airberlin, we have been very supportive of the airline and of the management over a long period of time, but when there is no hope, at some point you have to take the consequences," he said.
"Alitalia was slightly different. Again, we were ready to support the management and the board and had recommended an approved business plan. In the end, it was down to staff voting against the plan that kind of pulled the plug."
Baumgartner also wants to downplay reports that Etihad was going through a huge strategic review. After almost 15 years since the launch of Etihad in November 2003, he said it was appropriate to go through its five and ten-year business plans to make sure the airline was positioned for the future. Reviewing strategy is not the result of recent events, he said, but a natural and ongoing part of the business.
As for its other investments – in India's Jet Airways, Air Serbia and Virgin Australia – they will be maintained, he said. Virgin Australia has not been making much money, but Baumgartner said it remains extremely important. "Virgin Australia is the feeder of our ultra-long-haul Australian network and is commercially extremely important," he said.
"The comprehensive network we offer to our customers across Australia is an important part of filling our long-haul capacity. So commercially it is a very important partnership for the airline.
"Jet Airways also is successful. The Indian subcontinent has vast growth potential that has started to deliver very, very strongly. It is an enormous, growing travel market. We are offering, together, with Jet Airways, the most comprehensive network in and out of India.
"It is a strategic opportunity that arrived at the right time for us. It is a highly successful and very carefully managed partnership. We make sure we can take advantage of the full potential on both sides. It's a very happy marriage."
Baumgartner made another point to Orient Aviation. "It is important to understand we have more partners than just our investment or equity partners. We have around 50 code-share partners and many of them involve very tight, close commercial co-operation. They are highly successful and making a major contribution to our revenue. You don't need to have an equity investment to have a well-performing commercial relationship with another airline," he said.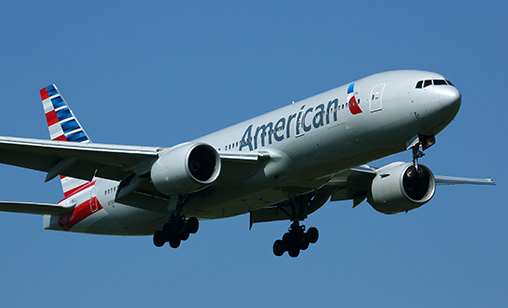 Fragmenting American partnership "sad"


A persistent and major irritant for Etihad are the attacks by the "Big Three" U.S. carriers on Gulf carrier funding sources. American Airlines, Delta Air Lines and United Airlines have jointly alleged the Middle East carriers are heavily subsidized and should therefore have their access to the U.S. curtailed.
The sustained U.S. campaign recently resulted in American's cancellatin of its long-established code share agreement with Etihad.
"This is a situation that makes me a bit sad because we had established a highly successful commercial relationship with American over many years. A lot of time and effort was put in to reach a stage where we could use each other's networks to provide very meaningful incremental revenue contributions," he said.
"American's decision was politically driven and certainly did not have any commercial rationale. It is indeed sad that this feud had to reach a level such as this. We are foregoing a commercial relationship that not only boosts the airlines, but also the people, the catchment area and businesses in an economy such as Dallas."
Etihad is withdrawing its flights to Dallas in March. Baumgartner said the route was unsustainable without the code-share. He believed American's argument that pulling out of the code share was good for American jobs and the American economy did not make sense. "I think it is exactly the opposite," he said.
Etihad points to independent research by Oxford Economics that showed Etihad contributed $3.8 billion to the U.S. economy, supported more than 30,000 American jobs and brought 280,000 additional visitors to the U.S. in 2016. These visitors, who travelled from growing markets historically ignored by U.S. carriers and partners, contributed a further $1.9 billion to the U.S. economy and supported an additional 22,000 American jobs. "The support that we see right across major American companies and institutions, partners, aviation players and airlines in support of Open Skies is encouraging. I truly hope we can quickly find a solution to the dispute because further loss of commercial value that has been established is certainly not good for anyone." He said it shouldn't be forgotten that Middle Eastern airlines buy Boeing aircraft and other aviation related goods from U.S. companies. "Such as Sabre, with whom we have a major technology deal, or B/E Aerospace who produce a lot of our on-board material. So, again, I hope this feud can be concluded to the benefit of everybody participating in aviation and bilateral relations as quickly as possible because the risk is there that further value gets destroyed," Baumgartner said.
"Equity investment allows you to go beyond certain areas of course, but these partnerships are continuing and our portfolio is expanding in the sense of how closely we work with some of the key airlines in that code-share portfolio. Code-shares are expanded and optimized to our mutual needs. This very successful model is not changing."
Renowned for its service levels and, given its short life, its record as the fastest growing airline in commercial aviation history, its fleet orders are always industry headliners. But now there is a hiatus in fleet acquisitions – and for a reason.
The airline ordered 200 aircraft, worth some $52 billion, with Boeing and Airbus in 2013 to cover its requirements going forward. Today, it has a fleet of 119 aircraft with 172 on firm order: 58 B787s, 25 B777s, 62 A350s and 26 A320s.
The operational fleet is made up of A319s, A320s, A321s, A380s, B777-200LR, B777-300ER and B787-9s. Its cargo fleet is five A330-200Fs (stored) and six B777Fs.
Like most airlines, Etihad has been suffering a yield decline. Baumgartner described the last 12 months as "very intense" for the entire industry, but especially in the Gulf, given the economic climate and the contraction of the oil-based economies of the region.
"It had an impact on the traffic mix, especially in 2016 and the first half of 2017. For us, as airlines, as hub carriers, you can compensate declining local demand with flow traffic, but that had an impact on our route economics," he said.
"The so-called point-to-point traffic, or the direct flights between Abu Dhabi and the destination and vice-versa, is the higher yielding traffic. The more content you lose in the mix, the higher the impact on your economics. That was something that certainly put us under pressure along with an accelerating over-capacity situation which we saw."
Airlines everywhere have introduced much more rational and responsible capacity planning, he said. "Capacity growth in 2017 was flat and 2018 is also flat. That will certainly help us get back to a better place in terms of commercial efficiency," he said.
Etihad has experienced a turnaround in yields from mid last year. "It is driven by two factors. Yield is always a function of fare levels and fare levels came down dramatically in past years. The trend accelerated in 2016 because of a stronger than usual over-capacity situation," he said.
"When you have an overcapacity situation, airlines chase market share through price and fare levels go down. What has augmented this is a traffic mix impact. When you have more flow traffic as a percentage of the total traffic that you carry, the local content is missing.
"You compensate that by taking more connecting travelers and connecting travelers come at a lower yield and that leads to a drop in fare levels. But from mid-2017, we saw a very, very encouraging turnaround at Etihad in fare levels. It was market and industry driven."
Elsewhere, Etihad is one of many airlines that must deal with the trend towards ultra long haul routes that can overfly the Gulf hubs. Is it something that concerned Etihad, which relies a great deal on through hub traffic. "Networks are always adjusted in line with the technical capabilities of aircraft, demand and developments of markets," Baumgartner said.
"Ultra long haul flying enabled by the latest aircraft technology is as much an opportunity for us as something that might impact our hub. To be honest, in our part of the world when you look at existing traffic streams and emerging traffic streams, the upside for us as a hub carrier is immense.
"When you look at South America, Southeast Asia, the Asia-Pacific, China, Africa, the Indian sub-continent, every year there are millions of citizens who reach the disposable income threshold that allows them to travel. There is enormous growth potential right at our doorstep, all crossing over our part of the world."
The Etihad CEO added the carrier's presence in the Asia-Pacific was an essential part of that. "Many of the world's emerging traffic streams have originated in the Asia-Pacific and of course you want to be an important player. Our hub geographically is ideally positioned to serve that market and we have good coverage today," he said.
He was not ready to reveal new network plans but said expansion in the region is on the cards. "It is something very much on our radar. We certainly always will have a big foot in the door," he said.
Baumgartner further explained: "From route economics and network economics perspectives, reasonable point-to-point content relative to flow traffic is critical. It links directly to our commitment to make a very direct contribution to Abu Dhabi's economic opportunities and tourism. We want to bring people to our destination from destinations around the world," he said.
"That is a huge focus for us. We want to be a strong player in emerging flow traffic opportunities but again in a very, very balanced way so that at all times we have an economically sensible traffic mix. This is not about becoming the biggest business, it's about becoming the optimal airline in support of Abu Dhabi's vision."
Also high on the list of the carrier's priorities is new technology. Baumgartner said technology disruption is happening in the product development distribution space and that "for too long the aviation industry has had three basic products in the shop: First, Business, Economy and maybe a little bit of Premium Economy. That's not good enough to serve a global audience with individual requirements", he said.
"As an industry we struggle to cope with changing and emerging requirements, but also with differentiating requirements across an audience by using legacy technology. New technology really helps us to step up to the game. Human behavior and human expectations have changed. We have to customize products and develop the ability to get closer and closer to customers in a travelling sense," he said.
"After gaining a reputation as an innovator when it comes to hard product, when it comes to seat product, when it comes to lounges, when it comes to services like chefs and nannies on board, our focus has shifted towards technology. A lot of that influences the way we can deliver product and services in a more efficient way and also in a more cost efficient way for our business. That is a major, major focus for us."
Baumgartner said: "There is a lot you can expect from us when it comes to empowering a customer. It's being able to bundle a product that is truly customized and personalized for each traveler's individual requirements."
Adapting to customer expectations


Swiss-born Peter Baumgartner was appointed Chief Executive Officer of Etihad Airways in May 2016. He has overall responsibility for the airline's strategic and operational functions of global sales, marketing, guest experience, network and revenue management, Etihad Cargo, digital strategy and innovation, flight and airport operations, corporate and aviation security and national pilot development. He leads a staff of more than 14,000 employees in 121 countries.
Before his appointment as Etihad CEO, he was the carrier's chief commercial officer for nine years. He was the guiding force behind the airline's award-winning brand and customer strategy, including its loyalty programme, Etihad Guest, which has redefined traditional customer service and relationship management with its emphasis on intuitively understanding and fulfilling customer expectations.
Baumgartner has held a number of senior roles in Swiss and Belgian aviation where he specialized in marketing communications, strategic sales planning and development and customer relationship management.