Determined to be viable
Royal Brunei's Karam Chand is drawing closer to being the CEO of the world's youngest fleet, an operating position that will equip the carrier for its long planned expansion into Europe.
Royal Brunei Airlines (RB) CEO, Karam Chand, is having a busy year. Read More » For a start, thanks to the lengthening of Brunei's international airport's runway, the carrier will launch a non-stop B787 service to London from next month. Previously, the route was served via Dubai. The new service will reduce Brunei-UK flying time by three hours and a half hours.
"For the first time, Brunei and England will be seamlessly connected by a direct air link," said Chand. "With the capabilities of the aircraft, we are profiting from the runway at Brunei lengthening. We depart at maximum take-off weight so we can do London direct. The aircraft is capable and the runway supports it. No direct connectivity between London and Brunei was a missed opportunity. This is a big one for us."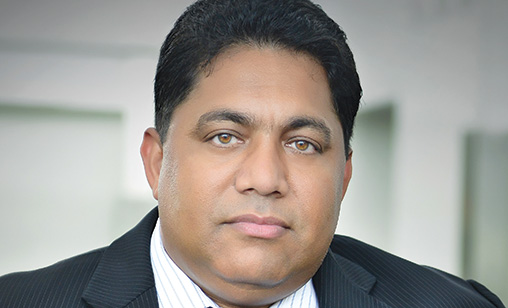 'Come October our average fleet age will be two years. I don't know anybody in the world with a fleet that young'
Karam Chand
Royal Brunei Airline CEO
Royal Brunei also has ordered seven A320neo, with options on another three of the type. The first two neos arrived in Brunei in May and June. "It does two things for us," Chand said. "One, we can increase frequencies in several markets. We want to be daily or double daily where possible. So, Singapore double daily, Bangkok double daily and Jakarta and Surabaya double daily.
"The second opportunity, with expansion to nine narrow-bodies is a growth opportunity. We have added Seoul and will add more frequency there. We are flying to Nanjing twice a week. We are flying to Hangzhou in China, so secondary cities [are a goal]."
The airline also hopes to return to Beijing. It is awaiting clearance for the route from China's regulators. "One of the significant issues of course is slots," he said. "If we get the slots we will operate Beijing by the end of this year. If we don't get the slots, we'll target the new airport, Beijing's second airport at Daxing, which will bring all the latest technologies and connections to the city as well."
At press time, Chand confirmed RBA will launch direct flights to Taipei on December 3. Tokyo is the next goal.
Chand presented the RB board with a forward network expansion strategy in July. "It's kind of obvious in a way. We don't have a very strong footprint in North Asia. We go to Hong Kong and Shanghai and we want to strengthen that. And then there is India. It is a very large market and we don't fly there. That's an opportunity as well.
"The attraction of the A320neo is its range. The seat capacity is not that significant. With 150 seats you can find new markets without taking too much risk. That's the exciting part. The other exciting part is we can execute a complete fleet regeneration. We will have the latest technology aircraft: the Dreamliners and the neos."
State-owned RB does not disclose its financial results, but Chand is more than happy with the carrier's progress. "In 2010, we had a five-year plan which is done and dusted. We have made significant improvements against all the performance indicators," he said. "In the current five-year plan we are very, very focused on increasing productivity and efficiencies."
The fleet planning was "a once in a decade opportunity to reset our cost base. We are doing that with maintenance costs, fuel burn and ownership costs. We are a 43-year-old legacy airline so we need to take cost out of our business from time to time.
"We also provide 80% of the seats to and from Brunei or very soon will be. It puts a huge responsibility on us as the national airline so operational reliability is critical', he said.
"The new fleet will allow us to do that. We are very lucky. Our on-time performance is 90% and we have maintained that quite well. Our arrivals are 92% actually. As the national airline with that kind of capacity we have to fly to places such as Singapore, Kuala Lumpur and Hong Kong where they can connect to other flights. Operational reliability is a very key part of that."
Chand told Orient Aviation reducing unit costs over the next three years is a priority. "We are saving up to 22% in fuel compared with the B777-200. The A320neo brings us a 20% saving compared with the A320-300. We are buying the aircraft, not leasing them, so we have lower costs there. Having the latest technology on both fleets is a huge outcome for us."
Service is not being ignored by Chand. "We pitched it to our team by explaining we are a boutique airline. We are never going to have a massive differentiated product vis-à-vis our competitors. But we are not a low-cost carrier, so let's be very service driven. It's our differentiating point.
"We are undertaking a Skytrax audit. We want to be a 4-star airline by the end of this year. We want to be a value carrier with very good service. We will have seat back audio video on demand in every seat. From this month, we put 1,000 items of entertainment on our planes. We are in a market where people are comparing you to other people and you have to do that."
"We are a network carrier even though we are one of the smaller network carriers. We are always going to have sixth freedom traffic on our planes," he said.
"In the last two to three years, we have changed the mix to a 50/50 split as opposed to 60%. It will eventually come down to 40% connecting traffic and 60% point to point. We are putting a big emphasis on tourism. In the past it was not a major economic issue, but the government is keen to reap the economic benefits of tourism. As the national airline we want to play our role in this initiative very actively."