Region's aviation roiled by Hong Kong protests and trade conflicts
Issues as diverse as sustained protests in Hong Kong, a trade war focused on the region's largest economy, shaky global productivity and deepening losses at airlines once revered as industry leaders are flooding the aviation landscape. As always, many of the problems confronting the region's carriers are beyond their control. Associate editor and chief correspondent, Tom Ballantyne, reports.
Weeks of protests in the heat of Hong Kong's humid summer have sent shock waves through the region, with the demonstrations forcing the cancellation of more than a thousand flights at one of the region's busiest and most prestigious airports. Read More »
The impact of the crisis will certainly hit the bottom line of all carriers that fly to and from the Special Administrative Region (SAR), but Hong Kong is only one focus of developing difficulties for carriers.
Despite predicted significant growth, the industry is facing several challenges from an economically flagellating tariff war between the U.S. and China to a serious trade dispute between Japan and South Korea and forecast bigger losses at several Asia-Pacific airlines, including flag carriers legendary for their quality until the recent past.
"It has been a difficult few months and it could get tougher," the International Air Transport Association (IATA) vice president Asia-Pacific, Conrad Clifford, told Orient Aviation last month. "Asia-Pacific airlines are operating with a thin 2.3% margin, which can be wiped out easily with shocks to the operating environment.
"The recent shutdown of HKIA (Hong Kong International Airport) is one such example, with airlines incurring additional costs from accommodating stranded passengers, diverting flights and disrupting their flight schedules across their networks. Although the disruption was over in two days, it can take up to two weeks for things to return to normal."
Clifford said broader issues also are affecting the industry. "Trade tensions, particularly between the U.S. and China, are hurting the industry. Air cargo markets have contracted by 3.6% globally in the first six months of this year. Asia-Pacific carriers, which have a 35% share of the world's air cargo market, were hardest hit with a 7.4% fall in freight demand compared with the same period last year," he said.
"The U.S.-China tensions, coupled with the performance of the Chinese economy, are contributing to the weak cargo performance in the region. The situation could worsen depending how the trade dispute between Japan and South Korea plays out.
"Potentially, it could impact the supply chain networks of the electronics market, an important segment for air freight."
On the positive side, Clifford said passenger demand remains strong, growing at 4.8% in the Asia-Pacific. "But growth is not as strong as a year ago, a result of U.S.-China trade tensions and economic uncertainty in other regions," he said.
The seriousness of the Hong Kong situation for airlines cannot be underestimated. Four of the world's ten busiest international air routes involve the city, including the world's busiest international/regional city pair, Hong Kong-Taipei. Three out of the other four city pairs in the world's top five list are Hong Kong-Shanghai, Hong Kong-Seoul Incheon and Beijing-Hong Kong.
In Hong Kong, protestors are no longer allowed into the airport, but an updated report from ForwardKeys, which analyses more than 17 million flight bookings a day, revealed the protests had resulted in a massive fall-off in airline bookings into Hong Kong from Asia.
"In the almost eight weeks from June 16 to August 9, which has been marked by a two million strong protest march accompanied by a general strike and riots on June 16, the siege of police headquarters, the storming of the Legislative Council building on July 1 and more recently, physical clashes between police and protestors that resulted in arrests, has meant several countries were warning against traveling to Hong Kong," it said.
"Flight bookings to Hong Kong from Asian markets have fallen by 20.2% over the equivalent period last year," recorded ForwardKeys. "In the first fortnight from June 16-29, bookings fell 9%. In the second two weeks, from July 30 to 13, it was 2.2%," it said.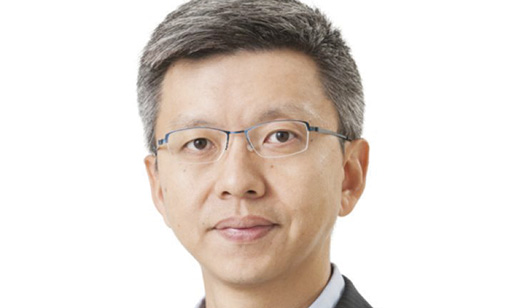 'Events in Hong Kong in the last two months did not substantially impact our passenger business in July, however, we anticipate a much more significant impact to our revenue in August and onwards. Traffic into Hong Kong, both business and leisure, has weakened substantially. We also have seen ex-Hong Kong traffic starting to soften, especially on our short-haul network including mainland China, Taiwan, South Korea and Southeast Asia'
Ronald Lam
Cathay Pacific Airways chief customer and commercial officer
"At that point, it appeared the demonstrations were having a short-term impact on short-haul travel. However, in the following 27 days, July 14 to August 9, there has been a dramatic drop in bookings, by 33.4%.
"There is clear evidence the protests have reversed a positive travel trend in which bookings for the first six and a half months of the year were up 6.6% over 2018."
Cathay Pacific's most recent statistics, for July, revealed passenger numbers rose by 4%. But the carrier is steeling for its August results and the passenger trends it will indicate for the final three months of the year.
Not surprisingly, given the worsening trade disputes in the region, Cathay's cargo uplift dropped 8.2% in July. It will likely worsen as a significant amount of freight is carried in the belly of passenger aircraft that support the world's biggest cargo hub.
While HKIA won support from Airports Council International Asia-Pacific, whose membership said it "stood in solidarity" with the airport and condemned the disruption, words can't compensate for the damage being done to Hong Kong's hub status.
Several analysts warned foreign investors would be thinking twice about setting up in Hong Kong. The SAR's second highest ranking government official, chief secretary, Matthew Cheung, said HKIA was "the trunk" of Hong Kong's business and the disruption threatens its reputation as a travel and transport center. The airport handled 75.3 million passengers in 2018, making it the world's second busiest international airport after Dubai.
Meanwhile, icy trade relationships between Japan and South Korea are impacting airline operations. This dispute arose from a 2018 South Korean Supreme Court ruling that ordered Japanese companies to compensate those subjected to forced labor during Japan's colonial rule, from 1910-1945, of the Korean Peninsula. Japan rejected the ruling and in August Tokyo said it would revoke Seoul's preferential status as a trading partner for the purchase of goods that could be diverted for military use. Japan cited security concerns.
Seoul argued Japan was acting in retaliation to the court ruling. Since early July, Japan has tightened controls on South Korea-bound exports of key materials for the manufacture of semiconductors and display panels. The semiconductor industry is a key engine of South Korea's economy.
The impact has been substantial. Air passengers on routes between South Korea and Japan dipped during the peak summer cycle amid the escalating bilateral trade dispute. Load factor for Korean flights to and from Japan averaged 71.5% during the first week of August, down from 84.5% a year earlier, Korea's Ministry of Land, Infrastructure and Transport said. Japanese authorities have reported South Korean tourists visiting Japan have declined to their lowest level in nearly a year.
Visitor arrivals from South Korea to Japan dropped 7.6% in July from the corresponding month a year ago, said the Japan National Tourism Organization. It was the lowest inbound rate since September last year when flooding from a typhoon closed Kansai airport and a strong earthquake struck Hokkaido. South Koreans also are boycotting Japanese products, from Asahi beer to Uniqlo clothing.
Affected airlines are cancelling flights or downsizing aircraft on routes between the two countries. Korean Air has suspended services to several Japanese cities, including Busan-Osaka, Jeju-Narita, Jeju-Osaka, Incheon-Komatsu and Incheon-Kagoshima. At the same time, it is increasing frequency into Southeast Asia, Oceania and China.
U.S. president Donald Trump has called on Tokyo and Seoul to improve relations, saying intensifying tensions between the two countries put the U.S. in a "bad position". He told reporters at a White House briefing the two countries were fighting all the time and "they're supposed to be allies". The U.S. fears tensions between Japan and South Korea, both key U.S. allies, could alter long-standing economic and security structures in the region to the potential benefit of China and North Korea.
In the meantime, the Sino-U.S. tariff war rumbles on, punctuated by bouts of optimism that have lost momentum. A decision by Trump to delay imposing higher tariffs last month did little more than cause more nervousness and uncertainty, sparking a plunge in global stock markets and forecasts of widespread recession.
It hardly bodes well for any pick-up in crucial air freight markets in the region in coming months.