By Dominic Lalk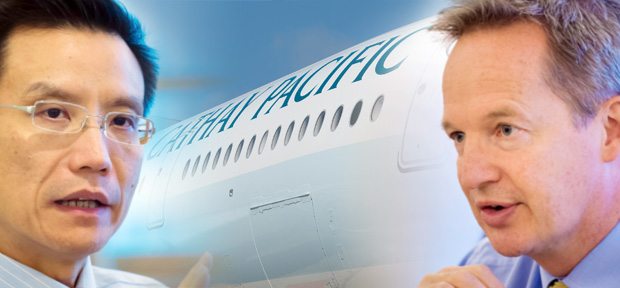 It's been a short week in Asia-Pacific aviation ahead of the Easter break, with the biggest industry news coming out of Hong Kong. On Wednesday, Cathay Pacific Airways announced the airline's chief operating officer, Rupert Hogg, would succeed Ivan Chu as the airline's CEO. Chu, who has been CEO since early 2014, is the new chairman of John Swire & Sons (China) Ltd. Chu was chief operating officer at the carrier before he took the top job. He will remain on the boards of Cathay Pacific and Swire Pacific as a non-executive director. Fifty-five-year old Hogg will lead the airline through its three-year corporate transformation programme. As is the tradition with the group, he will take up the chairmanship of Cathay Dragon when he moves to his new role on May 1.
Mainland budget carrier Spring Airlines is mulling long-haul low-cost flights from its Shanghai base in 2018. Spring will be China's second long-haul LCC, following Lucky Air, which will launch Kunming-Moscow A330 flights in June. Also on the Mainland, Lucky's HNA sister carrier, GX Airlines, has become an IATA member.
In Japan, new All Nippon Airways CEO, Yuji Hirako, remained committed to the delayed MRJ program, although this meant he had to lease additional single aisles from BOC Aviation and SMBC to bridge the capacity gap. In Australia, Virgin Australia resumed flights from Melbourne to Los Angeles and across the Tasman, Air New Zealand unveiled a seat design that could give the unpopular middle seat a boost with passengers. In Tehran, Iran Air will receive a B777-300ER originally destined for Turkish Airlines in May. Separately, the government has announced it has finalized an order for 20 ATR72s.
Changes at the top at Cathay Pacific Read More »