By Dominic Lalk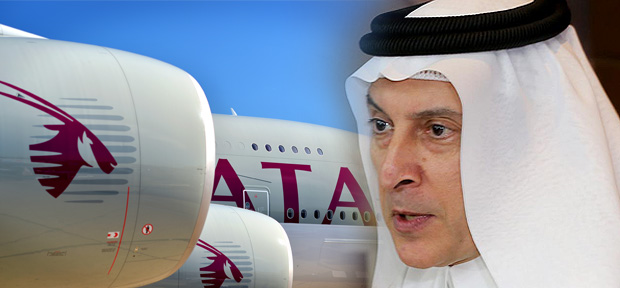 The impasse in the Gulf continued this week. Qatar Airways flights remain banned by Saudi Arabia, the United Arab Emirates, Bahrain and Egypt and Qatar Airways CEO, Akbar Al Baker, has appealed to the International Civil Aviation Organization (ICAO) for mediation.
In the interim, Qatar Airways published its full-year figures to March 31, which showed a 22% year-on-year net profit increase, to US$520 million. Also in the Gulf, Etihad Airways announced the termination of its three times a week Abu Dhabi-San Francisco service from October, the second long-haul route to be cancelled by the carrier this year, after Sao Paulo.
Airbus narrowed the order gap in May, with 59 commercial orders compared with 13 at Boeing. China Everbright Leasing placed a firm order for 30 C919s at China's COMAC.
It also announced its new global market forecast, which revised the market upward from 33,070 aircraft in the next two decades, to 34,900 airliners for the same period.
Lufthansa is to resume Munich-Singapore flights and roster the A380 on the Munich-Hong Kong route. In China, Lucky Air became the country's first long-haul LCC when it launched Kunming-Moscow A330 flights.
Thai AirAsia X and NokScoot have been recertified by the Civil Aviation Authority of Thailand (CAAT) and Air New Zealand will be studying a wide body order later this year.
Qatar Airways profit up 22%; Al Baker appeals to ICAO about airspace restrictions Read More »