By Dominic Lalk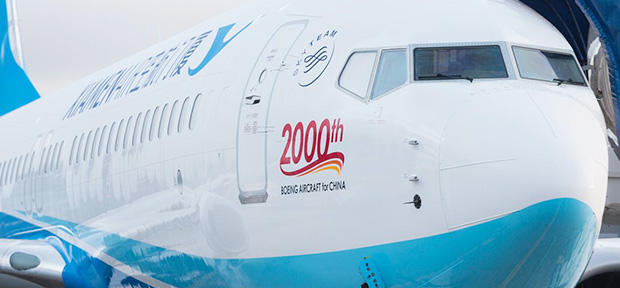 Boeing enjoyed brisk business in the Asia-Pacific this week. The U.S. manufacturer delivered its 2,000th Boeing aircraft to China, a B737 MAX 8 for Xiamen Airlines, followed by the first MAX 8 delivery to HNA Group's Fuzhou Airlines and the first MAX 8 to Fiji Airways.
Meanwhile, eight Hainan Airlines and Lucky Air A330s parked outside Airbus' Toulouse production hangars could soon be taking their delivery flights to China after Hong Kong's CDB Aviation agreed on a sale-and-leaseback deal with the HNA Group airlines.
Also in the region, Juneyao Airlines will fly its B787-9s from Shanghai to Singapore from February before launching flights to Helsinki in June with the aircraft type. Air Astana has accepted its maiden Embraer E190-E2 Jet and Indonesia AirAsia will commence Lombok-Perth in February, marking the Indonesian island's first intercontinental service.
Boeing delivers 2000th aircraft to China Read More »