Bullish business for MROs in Asia-Pacific
The business of airline maintenance, repair and overhaul (MRO) could be heading for a golden era the latest market forecast from global leader in management consulting, Oliver Wyman, reveals. As with the airline market in general, growth will be driven by Asia-Pacific players, reports chief correspondent, Tom Ballantyne.
It's good news for the world's MRO providers and for original equipment manufacturers (OEMs) such as Boeing and Airbus, who continue to make significant inroads into the maintenance aftermarket space. Read More » According to consultants Oliver Wyman, in its 18th annual Fleet & MRO Forecast, annual spend is set to increase by 48% from 2018 through to 2028.
The commercial MRO industry is valued by the consultancy at $77.4 billion this year (2018) and this figure is expected to climb quickly. In just five years' time, it predicts, the MRO segment's market value will rise to $91.9 billion at a 3.5% compound annual growth rate. By 2028, this will increase to 4.5% with the industry value totalling $114.7 billion. "The likes of China, Asia and the Middle East regions will all see a marked increase in spending levels, while the established duo of North American and Europe will remain resolute," according to the forecast.
Oliver Wyman says that, as has been the case for years, Asia remains the driver of MRO growth. Regionally, as fleet growth shifts to Asia and other developing economies, the consultancy says MRO spend will also migrate to those regions. "By 2028, the combined MRO demand in the Asia-Pacific, China, and India will be more than double that in North America. India is forecast to grow 5.6% annually, but will represent less than three percent of the market. The Asia-Pacific region will grow at a healthy four percent annually, with MRO demand levels rising to equal those of Western Europe and North America. China, forecast to jump 10.6% annually, is expected to increase market size to nearly 16% of world MRO."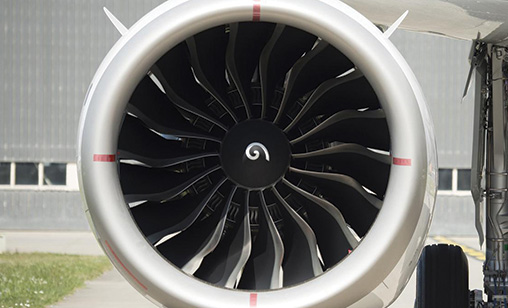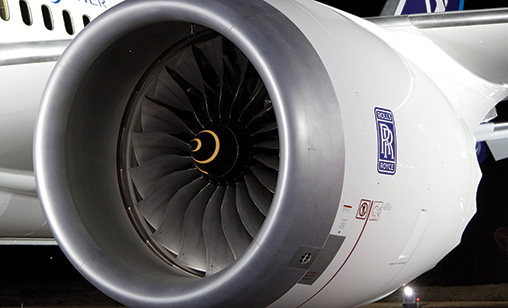 There is, however, a note of caution. "While China will be the key driver of MRO spend growth in Asia, rising labor costs, coupled with temporary infrastructure and capacity constraints, are likely to force Chinese operators to look to countries south and east to fulfill maintenance needs. Complicating the demand in Asia-Pacific and China, operators around the world are currently sending nearly 24% of wide-body heavy airframe maintenance needs to the region. There will be an inflection point where capacity growth within Asia cannot keep pace with the MRO demand of its own countries plus that of foreign operators, particularly those in the mature North America and Western Europe regions. Operators will have to look elsewhere for their MRO needs, presenting opportunities in North America, Western Europe, and Latin America."
Across the world this year, the majority of MRO spend will emanate from narrowbody and widebody aircraft operators, accounting for $69.2 billion and more than 90% of the projected total. The remainder of the $8.2 billion global outlay will be spent on the maintenance of regional jets and turboprops,
Unsurprisingly, the Airbus A320 family and the Boeing B737 variants will account for the most spend in 2018 and also ten years from now. Newer aircraft types such as the Boeing B787 and the Airbus A350 will be among the aircraft generating the highest spend in 2028. "These newer widebodies will depose the likes of Boeing's B747 and B757 aircraft, which are still generating some of the highest spend in the industry now, but will be retired from the global fleet with increasing frequency."
Some of the fastest growth is projected for MRO operations owned by aircraft manufacturers and other major original equipment manufacturers (OEMs), such as engine makers General Electric and Rolls-Royce. "Boeing, for instance, has set a $50 billion goal for its aftermarket services as part of its effort to capture more life-cycle value out of its aircraft. That represents a tripling of its current revenue from the aftermarket. Our research indicates that OEMs servicing engines handle about 53% of the market, while airlines and their affiliated MRO operations control 64% of the airframe maintenance market. OEMs handle about 58% of the component MRO aftermarket," says Oliver Wyman.
The consultancy also says that one new technology that could shake up the aftermarket later in the decade is 3-D printing. "Using models built through computer-aided design, 3-D printing can produce virtually any solid object—even those with complex architectures—in a range of materials, including plastic, ceramic, and metal. For aerospace manufacturers, this has been a boon for producing prototypes, an activity that accounts for half of additive manufacturing today."
While the forecast for aviation, fleet growth, and the MRO market is basically bullish, there are still risks on the horizon, warns Oliver Wyman. "Fast growth often leads to strained capacity and higher costs as pent-up demand allows suppliers to raise rates and workers to seek higher wages. The MRO industry is no exception, and companies are beginning to feel the pinch, particularly when it comes to finding qualified mechanics."
In its executive summary the consultancy says these are the hey days for the commercial aviation industry as well as businesses supporting it from the MRO sector. "For the first time in airline history, carriers recorded three consecutive years of record or near record profits, thanks to constrained fuel prices and operational efficiencies. Rising demand for air travel is keeping production lines at aircraft, engine, and component manufacturers busy and setting records. Lower oil prices, along with the willingness of airlines to spend on upkeep, are resulting in delayed retirements of older jets, which in turn provide more business for the MRO industry because of their additional servicing needs. And despite recent political instability and rising global tensions, aviation seems headed for more of the same—at least over the short term."
Benefits and threats to MRO growth


Forecasts are just that: a probable future scenario given current and expected trends. But they can, ultimately, be overtaken by events. In its latest MRO insight for the next decade Oliver Wyman also puts forward a look at what could happen in the best of worlds and the worst of worlds. It's "Cloud Nine" scenario is the most extreme and therefore the most unlikely. "For this best-case turn of events to come about, global GDP would need to dramatically increase along with traffic growth, and fuel prices and interest rates would need to stay lower than expected. In this environment, operators would be quite profitable and have a low cost for borrowing, increasing demand for additional seat miles and new aircraft deliveries. Because fuel prices would be low, older, less fuel-efficient aircraft would likely remain in the fleet to meet demand as there is no longer a high, variable cost disadvantage to operate them. In this scenario, the commercial fleet would grow to 41,695 by 2028, a nearly 4,000-aircraft increase from our base forecast. This fleet growth would fuel the MRO market to $128.5 billion in 10 years' time, nearly $14 billion more than our current base forecast."
A "Black Swan" period, the worst-case scenario, would involve a devastating event that severely impacts the world economy in general and the airline industry in particular. "The horrific terrorist attacks of 9/11 are a prime example of such an event. In this scenario, world GDP growth would be much lower than anticipated, traffic growth would be exceptionally low, fuel prices would soar because of economic uncertainty or supply problems, and interest rates would increase. In this environment, operators would likely increase aircraft retirements because of high fuel prices and low passenger traffic growth. New aircraft orders would be deferred or canceled altogether. In a Black Swan event, the fleet would grow to only 31,156 by 2028, nearly 7,000 aircraft fewer than the base forecast. The lack of new aircraft and the removal of older, more MRO-intensive aircraft would see the MRO market reach only $106.7 billion by 2028."