With flights already operating from Melbourne to Hong Kong and services from Sydney to the Special Administrative Region (SAR) to commence on July 2, Virgin Australia Airline Group (VA) CEO and managing director, John Borghetti, told Orient Aviation last month he could not be happier with his Mainland investors, China's colourful HNA Group and the Nanshan Group. Read More »
Insiders agreed it was unlikely HNA would sell its 20% of VA because it needed to preserve cash generating core activities to service its debt and the Australian airline group is one of them.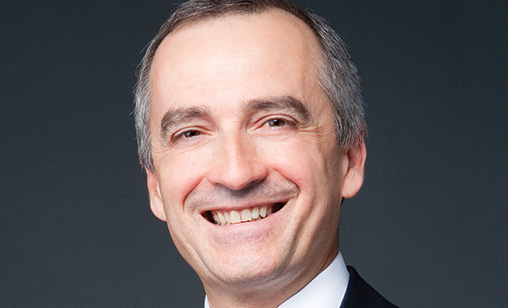 'Now we have a diversified business, a great loyalty program and frankly, the best domestic product in the world. Qantas has a great product as well. In fact, Australia is lucky. They have two airlines at the top end. Terrific airlines with great service and great product, even though I think ours is better. And Australia has two low-cost or leisure carriers that are very competitive. We have a good domestic structure'
John Borghetti
Virgin Australia Airline Group CEO
and managing director
Speaking after the Brisbane-headquartered group had reported a post-tax interim profit of US$3.5million to December 31, Borghetti said he had "no concerns" about the HNA Group's present cash shortfall. "The relationship is exceptionally good with both Chinese partners. HNA has been instrumental in assisting us through its subsidiary, Hong Kong Airlines, to operate into Hong Kong," he said.
"We would not be doing it [flying to Hong Kong] unless we had them as a partner. We would not have the feed. All I can say, from our side, is they have proved to be exceptionally good shareholders and very supportive."
The relationship deepened last month after VA signed a six-year term agreement with HNA Group's majority-owned Gategroup, the parent company of global airline caterer, Gate Gourmet.
"They have other companies we use so the synergies and benefits are good. The agreement will come into effect next month. Nanshan, likewise, is a terrific partner. We are quite privileged to have them with us," Borghetti said.
Speaking to Orient Aviation in the lead up to the interim profits announcement earlier this year, the VA boss said he had been surprised by the success of the airline's Hong Kong flights. "To a large extent, that's because of Hong Kong Airlines and the HNA Group. If it had not been for them we would not be going to Hong Kong," he said.
If there is a question to be asked it is why VA took so long to spread its wings to Asia, given the region is the growth engine of global aviation. "Wherever you are going to," said Borghetti, "whether it is Hong Kong or anywhere else, you must have somebody, an alliance partner that can provide feed to you. We did not have an alliance partner in China until HNA bought into us.
"Working with HNA it became clear we could make a go of it in Hong Kong. Hong Kong Airlines has a very strong network and great distribution. The decision is bearing fruit. If you look at our loads, almost half of the passengers are buying tickets at the other end. We are very happy with that."
With a wide body fleet of five B777-300ERs and six A330-200s, VA had previously focused on long-haul to Los Angeles. "We have a partnership with Delta Air Lines, which gives us strong entry into the U.S. market.
Abu Dhabi headquartered Etihad Airways (20%), also a VA shareholder, offers a network into the Gulf and on to Europe. Until recently, VA flew three times a week to Etihad's home base, but the service has been withdrawn.
Moving to a single fleet type


'We have a very young fleet. The average age of our A330s is just over four years and the way our leases, on the aircraft that are leased, are structured we have the A330s and the B777s almost coinciding around 2023. We don't really need to make any decisions on changing that fleet composition until then'
"When the time comes, the objective would be to have one type. Whether that's one fleet type with a couple of variants or not will depend on the aircraft chosen. Certainly the intention will be to consolidate into one fleet type. Under consideration will be Boeing's B777X and B787 and the Airbus A350.
Its other partner and shareholder is Singapore Airlines (20%), which provides VA customers with an alternative route to Europe. "International for us is interesting. The bulk of our long haul flights are all America and Hong Kong. We pulled out of the Gulf and we have no plans to go back," Borghetti said.
"If we look forward, say five years and probably beyond, the only two areas of the globe that we will fly to will be America and Asia, or let's say Greater China. For us, if you look at China and America, China is the biggest inbound market and America is a critical market for the Australian and American business communities.
"We are very lucky. We have what I consider to be the best American carrier as our partner. They give us enormous reach. Its a very strong relationship."
Expansion into Asia comes as VA finally appears to have achieved its transition from its founding low-cost model, Virgin Blue, to a full service rival to market leader Qantas Airways.
After a long run of losses, the airline posted an underlying interim profit, to December 31, of US$79.80 million, compared with $33.8 million for the same months in 2016. Net profit was $3.5 million against a $17.2 million loss a year earlier. Expectations for the full year, to June 30, are positive.
"Trajectory is very important. If you look at the trajectory of our balance sheet, our debt, our leverage, our cash flow are pointing in the right direction. It gives me confidence," he said. "While these profits are small, they must be seen in the context of the investment required to fund our shift to a full service carrier.
"Basically, we built this airline on debt. About two years ago we said 'ok now it's time to get the balance sheet right' so we raised capital. We started paying down debt and we have deleveraged the company.
"We turned what I would call a one-sector airline, basically a low-cost carrier with around 80 aircraft and 5,500 or 6,000 staff, to a group that employs 10,000 people. We have 40 aircraft. We have a domestic business, an international business and an LCC business (Tigerair Australia). We have fly-in-fly-out charter operations for Australia's mining industry. We have started a cargo business.
"We now have a loyalty program that is north of 8.5 million members, compared with two million in the past. So, you take a step back and say we have created a number of businesses here."
Borghetti admitted the transformation took far longer than expected, a situation partly caused by its long, financially draining capacity war with a stronger Qantas. "This has always been about the marathon and not the sprint," Borghetti said. "The trouble was that in the early years, and certainly the later years, everyone was expecting everything immediately – that is miracles.
"You know as well as I do that aviation does not work that way. It takes time. Having said that, I am very pleased we are where we are today. Sometimes I am asked 'did you think it would take this long'?
"The honest answer is probably not. I expected for us to be where we are today a year or two ago. As I reflect on why that is the case, I suspect predominantly it comes down to two factors: Firstly, I certainly underestimated the duration of the war, so called, we had to have with Qantas.
"I really did not think it would be as prolonged as it was because it was not logical to me. That's probably one thing I underestimated. I knew it was going to happen, it was a question of how long would it last.
"Secondly, what caught me out, and also many others, was that the Australian market was quite subdued for some time, particularly at the leisure end. Constant domestic market growth of four to five percent, which we had experienced for decades, was not happening. Combined, they made the transformation go a bit longer."
Back in 2010, when Borghetti arrived at Virgin Australia, the company was not in a strong financial position. "We had to transform the company basically with debt," he explained, "otherwise we would not have survived. The Virgin Blue model was terrific and it worked very, very well. But like everything else, it has to cap out at some point and it had obviously capped out.
"The model was being stretched and there was very little stretch left. Either you had to be satisfied with what you had and accept you probably would be trumped over time by the pincer of Qantas and Jetstar or you countered the threat.
"As well there was Tiger (budget carrier Tiger) that had started out with a lower cost base. So, we were caught. We could have said 'you know what, we'll sort of retreat a little bit and hope that we survive' or we could radically redesign the business that is more than one sector of the market. Hopefully, you make the transition and survive."
Clearly, despite some setbacks along the way, the latter approach was adopted and the airline group position is strengthening. "We are paying down debt faster. Cash flows are better. Our domestic market share is pretty good. We did not set out to achieve a particular market share in total, but the other day I checked to see where we were. I was surprised to see we were at 38%, which is fine," he said, "we were around 27%."
"What is important is critical mass. The standard line people are sick of hearing me repeat is that market share should be the result of strategy, not THE strategy. Some people will argue that's not the right way to go. It happens to be the direction I believe in. But you have to have a certain critical mass to get the efficiencies."
Critical mass may take a temporary hit after Air New Zealand announced it would end its trans-Tasman alliance with VA from October. Agreed at the end of 2010, the alliance allowed the two carriers to code-share, feed passengers on to each other's domestic networks, share lounges and ground facilities and frequent flyer benefits.
After the news broke, Borghetti said VA would compete vigorously on trans-Tasman routes and that the terminated agreement "provides opportunities for the Virgin Australia Group over the Tasman, including operating both Virgin Australia and Tigerair Australia brands in the market".
From October, VA will upgrade its Trans-Tasman services, including two new routes and increased frequency into key markets.
The carrier has a domestic fleet of 80 B737-800s and two B737-700s as well as eight ATR 72-600s. Low-cost subsidiary, Tigerair, operates 14 A320-200s. Ultimately, they will be returned to their owner, Scoot, and be replaced with B737-800s. On order are 40 B737 MAX 8s scheduled for delivery from 2019 to 2021.
Like all airlines, VA is not ignoring the value of new technologies. Borghetti said: "It is absolutely important. We are doing a lot of stuff behind the scenes. But you have to be careful you don't regard it as the panacea for all problems because it is not. It is assistance. It's something you have to do to be competitive. Fundamentally, it won't replace the basics of running an airline, which are having clean aircraft that are full of people, airplanes that leave and land on time and a business with the right margins."
VA is not planning significant network expansion in the near term partly because of slot shortages in key Asian airports. Borghetti said the slot situation in Hong Kong is a very big issue. "Frankly, if we had another seven slots we'd fly another seven slots. We'll just keep working and earning our right to operate in that market," he said.
"For a long time, the Australia-Hong Kong route has not had as strong a competitive dynamic as it could have had. We brought that along. The two carriers were both making good money there as I understand it but fares were very high. "With us coming in you see what has happened. They've dropped by well over 20%. Bringing competition to routes like that is good."
He also is interested in operating into China "with our own metal". "Obviously, Shanghai and Beijing are there, but so are other cities. But with the slot situation it is going to take a bit of time. We will eventually get them. Is Singapore another potential destination? His response may say it all: "I'm not going to comment", Borghetti said.
VA is the midst of a three-year Better Business Program, which aims to reduce costs by US$273 million by June next year. It also is targeting improved operating efficiencies across all of its operations.
"The interim profit result "demonstrates the success of our long term strategy" however there is more work ahead to ensure we continue to deliver", Borghetti said.
The Borghetti view


What lies ahead for VA? "It is easy to say the biggest threats are always the oil price or the exchange rate. Of course they are big risks and they could be issues but every carrier has those issues," he said. "It is down to how well you hedge or how good the market responds and all the rest of it.
"To me, the biggest issue is to never lose sight of making sure, given all the hard work all the staff have done, that our people continue to do that. It's my biggest dilemma. The moment you lose your people you lose your edge. If you asked me what is our competitive edge today, the answer would not be the airplanes we fly, the airports we fly out of or the routes we fly because others do that. Our competitive edge is our people."
Above all, Borghetti said, the airline has earned its right to exist. "Full stop. We are here to stay. We are a big employer. We have a good network. We have a good reputation. It is a very solid company that is good for Australia. It is certainly good for us. I am proud of what we've done. Nine out of ten people seven or eight years ago would have told you we wouldn't be here today, let alone be winning awards and doing all sorts of things. I think our staff have done a remarkable job."
While international operations draw more public attention, domestic flying is really the core of VA's business. "We are predominantly a domestic carrier. Sixty five per cent of our business is domestic. It is the mother ship of our business so whatever you do has to have a purpose linked to that," he said. One of the reasons international operations are focused on the U.S. and China is that they provide a strong flow of traffic to VA's domestic network," he said.