For our insight report on aircraft leasing and finance in the Asia-Pacific, Orient Aviation asked leaders in the industry for their views on the sector as it continues to thrive in the region. Read More »
Issues to be discussed

How will the new tax incentive schemes in Asia influence lessors and investors in their choice of cities in which to set up?

How is Ireland/Dublin's position as the world's leading centre for aircraft leasing being affected by the increasing numbers of lessors setting up in Asia, particularly as several China funded lessors have entered the market in Hong Kong and Tianjin?

As a result of the above, are these emerging lessors forcing a downward trend in deals/margins because of the cut rates they can afford to offer the market?

If this is so, is more M&A lessor activity expected in the sector?

Is consolidation on the way in the Mainland domestic leasing sector as low rates cut out small-time China lessors?

One analyst said recently that a flood of capital from China "will reset the market place for aircraft leasing and change the airline industry forever". He also forecast Chinese capital would fund a third of global aircraft leasing by 2022-2023. Agree? Disagree? Why?

Dublin is recognized as having the talent pool or soft power to service global aircraft leasing. What skills do lessors not headquartered in Ireland need to develop to become a high performing part of the industry?

In the present geopolitical environment, what do you believe are the risks to the industry?

Taking into account your thoughts on the last question, what is the general outlook for lessors in the next 12 months and further into the decade in the Asia-Pacific?
Increased numbers of aircraft lessors are setting up in the Asia-Pacific, with growth centred around Tianjin, Hong Kong and Singapore. Each of these cities is offering competing tax and legal benefits to lessors to encourage them to set up in their jurisdictions, reports Orient Aviation.
"In my opinion, said an industry veteran who wished to remain anonymous, "Hong Kong and the region has to get more tax treaties in place if it wants to be a centre of leasing business. "I think Dublin has 74. Here, they don't have half of that.
"As well, some work has to be done on depreciation allowances. Again, in Dublin, it's eight years.
"And another point to consider, in Hong Kong at least, is the shipping industry. They are going to wonder why they are not being treated in the same manner as leasing."
So close to a year after the Hong Kong legislature passed into law a new tax regime to attract aircraft lessors to the Special Administrative Region of China, what is its impact locally and in the region?
"Hong Kong's new tax regime for aircraft leasing offers leasing companies and lessors a choice of jurisdiction to grow, particularly if a signfiicant part of their business is with airlines, along with other lessors or financiers in the Asia-Pacific, the president of Hong Kong Aircraft Leasing and Aviation Finance Association, Stanley Hui, told Orient Aviation.
''The new incentive schemes will interest some lessors and investors in aircraft. Aside from the tax incentives, there are obvious benefits in proximity to one of the fastest growing aviation markets in the world and access to a vibrant capital market," said SMBC Aviation Capital chief financial officer, Barry Flannery, writing from Dublin.
''Hong Kong also has much to offer businesses in terms of connectivity, transport and an excellent education system. The region also continues to grow its network of tax treaties, which is critical to a thriving aircraft leasing industry.''
Another Hong Kong-headquarterd lessor added another view to the issue. ''In my opinion, Japan and Russia are very important to the market, but Ireland will remain the most important aircraft leasing centre in the short to medium term because it has so many double tax treaties, which means a much lower effective tax rate."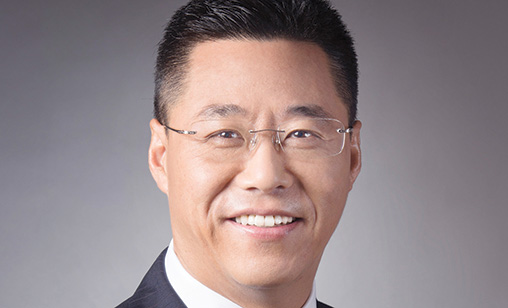 Hong Kong aims for 18% of global lessor market


"CALC and other industry players are set to benefit from the enactment of a dedicated tax regime to reduce the profits tax liability of qualifying aircraft lessors and aircraft leasing managers," said the chairman of the Hong Kong Aircraft Leasing and Aviation Finance Association (HKALAFA) and CALC, Chen Shuang,
"However, for Hong Kong to achieve its goal of gaining 18% of global market share [of the sector] in the next 20 years, it needs to leverage its proximity to China. The key is to ensure it becomes the top choice for Chinese airlines, which are set to accept hundreds of aircraft deliveries in the years to come.
"Chinese capital, according to aviation data provider, FlightGlobal, accounted for 27% of the US$261 billion lessors have put into the market. Chinese airlines' international growth rate of above 20% - combined with Hong Kong's efficiency – entrenches my belief that the city can capture a significant portion of Chinese capital and reach the 18% market share milestone by 2037."
Chen continued: "one of our aims [at HKALAFA] is to unify efforts of other market players in strengthening China's aircraft leasing platform, ultimately yielding better economic benefits regionally. Hong Kong, as a major gateway to China, can capitalize on its geographic advantage to complement domestic free trade zones that together can forge an integrated aircraft leasing platform that is globally competitive."
''Aircraft leasing is a global business and the success story of Dublin as the world's aircraft leasing hub for more than 30 years has made it clear what is needed for a city or a country to develop as an aircraft leasing centre," said Hui.
''The key factor is low cost of doing business, particularly low corporate tax. Ireland lowered corporate income tax to 12.5% for aircraft leasing companies from the 1970s.
''Singapore learned from Ireland but came up with a slightly different model. Essentially, however, it offered low tax for leasing companies in Singapore. The low tax regime coupled with a fast asset depreciation allowance (for tax purposes) for high value aircraft assets has led to very low or even zero income tax being paid by leasing companies."
Hong Kong, the HKALAFA argues, is an international financial center that possesses the favorable conditions necessary for developing aircraft financing: use of English in business, a sound banking and legal system (common law), world standard accounting and taxation services, mature and diversified capital markets, excellent aviation infrastructure and a strong talent pool.
Above all, under Hong Kong's One Country, Two System regime, the Special Administrative Region is uniquely connected to the rest of China. The Close Economic and Partnership Arrangement (CEPA) with Mainland China means qualified companies may access the Mainland China market in different ways.
The deferred tax agreement between Hong Kong and China for the sector means aircraft leasing only attracts a rate of 5%, which is the lowest rate to date between China and any DTA Treaty partner countries.
"Learning from the experience of Ireland and Singapore, the Hong Kong Government has provided a tax regime, with no capital gains tax, that is as competitive as possible – from 16.5%, to 8.25% from July, 2017, Hui said.
The taxable income is 20% of the rental income after deducting relevant expenses (excluding depreciation). According to the accounting firm PwC, this brings the effective tax rate In Hong Kong for lessors to about 3%-4%.
The association recognised Hong Kong must have more double tax treaties. It has 38 in place and is actively working toincrease that number. It also understand its must join the Cape Town Convention.
It is generally agreed that as the region rapidly moves towards holding 40% of the world's airline market, it is logical that more interest in the sector would be shown by Chinese origin capital, includng Chinese banks. More than 1,000 aircraft, primarily destined for Chinese airlines, have been leased through the Tianjin free trade zone platform in the last eight to ten years.
Ever vigilant in volatile world


Aircraft lessors who responded to the Orient Aviation's special report questions said they constantly deal with geopolitical shifts and sudden swings in economic volatility by compiling constant risk management assessments.
"A number of disruptors will affect aircraft leasing. Any disruption to economic growth, be it regional conflicts or geo-political instability, will bring about a negative impact on economic growth and therefore aircraft leasing," the Hong Kong Aircraft Leasing and Aviation Finance Association told Orient Aviation.
"Aviation grows with economic development, regional and global, and above all globalization of trade. The World Trade Organisation (WTO) has facilitated a period of high aviation growth on the back of economic globalization. Any setback in this respect would disrupt growth."
SMBC chief financial officer, Barry Flannery, said: "We are a truly global industry and we are constantly dealing with different geopolitical pressures in different countries. We have demonstrated our ability over many years to manage these well because of the emphasis we place on risk management. It includes discipline around asset types in which we invest and our emphasis on credit risk. Our team is constantly on the ground in our various markets meeting airlines and assessing external factors."
"Current political unrest will have a decisive impact on the industry. If there is a reassurance in the situation, this will lead to a further increase in global air traffic as well as stronger demand for modern aircraft, especially in the wide body sector. For this reason Dr. Peters is particularly active in the wide body market," leading German lessor, the Dr. Peters Group, said.
"There are the obvious risks, but they don't only apply to aircraft leasing – terrorism, rising interest rates, a sudden geo-political situation with global implications, and safety. Post Brexit, the British government might decide to set up a competing aircraft lessor regime. I know which city I would choose and it's London," said a lessor operating in the Asia-Pacific who requested anonymity.
Since the introduction of the favorable tax regime for aircraft leasing in Hong Kong, a number of leasing companies are setting up an office in the SAR. Major Chinese lessors such as CDBC and ICBC have moved significant divisions of their operations from China and more are expected to do so. ''Suffice to say, given the growth of the aviation market and the related leasing and finance market, there will be adequate business for everyone to share, including Hong Kong,'' HKALAFA said.
Globally, aircraft leasing has experienced downward pressure on lease rate factor (LRF) in recent years as more lessors enter the industry. Given funding and staff costs and high stakes negotiations between lessors and manufacturers, large leasing companies tend to have competitive advantages over smaller ones.
As a result 80% of all leasing business is done by the top 20 global aircraft lessors. There has been M & A activity with Avolon, AWAS and CIT and it is expected there will be more of that. The size of the leasing company, apart from all else, is clearly a huge competitive advantage in the business, but it takes time and resources to build.
Optimism reigns supreme


Definitely optimistic is the collective view of aircraft lessors about the growth of the sector in the Asia-Pacific. "It is just a matter of how fast it grows," said one local lessor. "The demand is there, said another lessor, "and it will get bigger."
"Given the present political stability in the region, and assuming the current trade dispute between the U.S. and China will be resolved satisfactorily, there is only one way to go and that is a bright future for aircraft leasing. The Hong Kong aircraft leasing industry will contribute strongly to the future growth of the industry, particularly in this part of the world in years to come,"said the Hong Kong Aircraft Leasing and Aviation Finance Association.
"We are seeing higher levels of disposable income across the Chinese and Indian economies that will bring a greater appetite for travel, in particular air travel as the preferred mode of transport over long distances. We also are seeing strong growth in Latin America and we expect that these markets will continue to deliver growth for us and other lessors in general, said SMBC chief financial officer, Barry Flannery.
"As a European player," Dr. Peters Group said, "we can only assess the Asian market from an external position. In principle, we see great opportunities for lessors in Asia. Discussions with our Asia-Pacific airline and business partners further support our confidence. Overall, we expect to see long-term effects, rather than short term movements. Distinct trends and important developments only will become apparent in coming years."
''But it does not mean small lessors will be totally out of business because there will always be space for niche players. Some lessors may want to deal with regional propeller aircraft or mid age aircraft,'' said analysts.
An increasingly popular arrangement is for airlines to sell aircraft to leasing companies, and agree to lease it for a period of eight to 12 years, the Lease Back (SLB) arrangement. Given the preferential pricing aircraft manufacturers tend to give to their airline customers, all airlines tend to make a good profit on such SLB arrangements.
The HKALAFA said several Chinese or Asian owned lessors such as Avolon, BOC Aviation, BoCom Leasing, CDB Aircraft Lease Finance, ICBC Leasing, Orix, SMBC, CALC and AirAsia Leasing have large order books with manufacturers, but the funding for these aircraft comes from international financial markets and investors all over the world.
Banks around the world, including Chinese banks, and investors see aircraft leasing as a good investment. Apart from bank financing, more sources of funding are being channeled into aircraft leasing through financial vehicles such as special aviation funds, Asset Backed Securitization (ABS), IPOs, bonds issued by lessors.
The influx of more than $70 billion to the leasing industry from Chinese banks and other investors in the last decade is helping airlines to expand their fleets quickly. The HKALAFA forecasts the proportion of Chinese funding will continue to rise to 25%-30% of the global leasing industry between 2023 and 2028.
Said SMBC's Flannery, "Given the current momentum, it is conceivable that Chinese capital could fund up to a third of the leasing industry in this time frame [of five years]."
Dr Peters Group head of communications, Ulrike Germann, told Orient Aviation: "The important aspect to highlight is that low interest rates have to be sustainable in order to see any key market trends.
"Also, the Chinese offer has to prove sustainable before we can talk about concrete and possibly longer term effects on the industry. It will then also depend on how the offers are accepted internationally, as agreements do not just depend on interest rates, but on a whole range of many decisive details."
She continued: "additionally, with the increase of lessors setting up in Asia, Dublin certainly faces tougher market competition and has to assert its leadership position. But it must also be noted that the growing number of Chinese lessors settling in the market can also have a stimulating effect on the industry", Germann said. "The Chinese market will definitely have a decisive influence on the global leasing market."
Dublin maintains its lustre for lessors


"Ireland's position as the leading hub for aircraft leasing has been built over 40 years. It supports close to 5,000 jobs both directly and across a network of specialised professional services that assist the industry. Ireland also operates in very favourable time zones for dealing with America and Asia," SMBC Aviation Capital chief financial officer, Barry Flannery, told Orient Aviation. SMBC is a lessor ultimately owned by Japanese banks from 2012.
Additionally, he said, Ireland has a strong MRO (Maintenance Repair and Overhaul) market that facilitates the transition of aircraft from one airline to another.
Most critically, all contributors to this report agreed that Ireland's main advantage was the 74 tax treaties it has signed. Another significant factor was the unfailing support the industry receives from the Irish government. For these reasons, lessors believed Ireland would continue to maintain its dominance in the sector for the foreseeable future.
The Hong Kong Aircraft Leasing and Aviation Finance Association agreed there was a strong education system in Ireland that supports aircraft leasing, for both aviation finance and the technical side of aircraft maintenance. It understands that at this stage Ireland's structural strength is a differentiating factor for the two centres.
"For historical reasons, Dublin and to some extent, Singapore, have developed a pool of professionals in aircraft leasing and financing," the association told Orient Aviation.
"In Taking Flight 2018, PwC Dublin reported the skills required for aircraft financing are corporate finance, legal, taxation, accounting, lease management, technical knowledge of aircraft and relationships with airlines – both marketing and commercial - and original equipment manufacturers.
"People with these fundamental skills are available in Hong Kong, but they need to have industry experience. Leasing companies based in Hong Kong are bringing in experienced aircraft leasing professionals from all over the world to work for them.
"These executives will be tasked with training young talent interested in developing a career in the trade.
"Universities are planning programs on aviation finance. With all these efforts and with the opportunities presented to the right people by the aircraft leasing and financing industry, the pool of professionals in the sector will grow quickly in Hong Kong. There are tremendous opportunities for aircraft leasing and financing here and these opportunities will attract talent to the industry."
A spokesperson for the Dr. Peters Group, a leading German lessor with several clients in the Asia-Pacific, said in a written reply to Orient Aviation that the lessor "repeatedly sees how important experience as well as sustainable know how is for our clients. This, together with a mix of innovation and digitalisation will secure our leading position permanently".
"Dublin has the Smurfit Graduate Business School at University College. It offers a masters degree in aviation finance that has a big focus on leasing. Lessors fund scholarships there and also research projects," said an expatriate lessor in Hong Kong. "This place needs something like that. Probably other places in the region too."