When the 737 MAX jet recommences flying, it will not simply be a matter of instantly returning hundreds of the aircraft type to airlines worldwide. Read More »
Maintenance will be essential for planes that might end up spending close to a year on the ground and pilots must be trained to operate the MAX's upgraded systems. Importantly, lessors will be negotiating revised lease rates with their customers for the single aisle aircraft.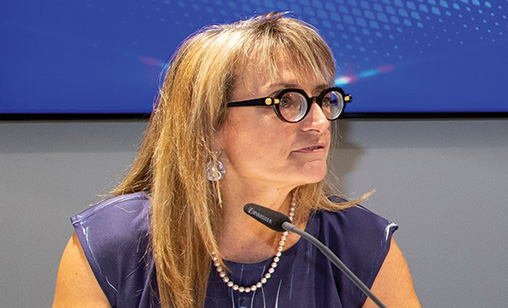 'Looking at the forward placement of aircraft lessors have purchased and looking only at 2019 new placements, the two-thirds of aircraft placed have been in Asia-Pacific, including China. It's a really large number that shows China is still strong and so is the Asia-Pacific'
Isabelle Floret
Airbus senior vice president leasing
At the AIR Convention Europe 2019 in Lithuania last month, the 737 MAX crisis was a dominant subject of discussion among attending airline, MRO, airport, aircraft and engine manufacturers, finance and leasing delegates. Speakers said the un-grounding could introduce more confusion for aircraft lessors, investors and financiers invested in the type.
The list price of the MAX series ranges from US$99.7 million to $134.9 million and the market has to establish the value of the type when it is authorized to fly. "For instance, take a plane built in March 2019, which has never flown," said Deutsche Bank head of aviation debt origination/EMEA, Michael Rurik Halaby. "Supposing the aircraft is cleared to fly in March 2020. At that point, would you have an aircraft that has no flying hours, no cycles, but is one year old?"
Aerotask CEO, Rob Watts, said estimating the MAX value after the worldwide grounding is lifted would be related to the age of the plane. From an MRO perspective post lifting of restrictions, the majority of work would be hourly or cyclically driven, he said.
Even if this was so, some checks on the aircraft will be needed and value will be reduced by the required maintenance. Before the MAX can return to the skies, some refresher check-ups on the aircraft will be essential. An even bigger issue, Watts said, was related to estimating the pricing of the MAX post-grounding. The current price of an aircraft is based on the history of aircraft transactions, but there are no MAXs being transacted at the moment.
International Airfinance Corporation head of asset management, Marian Pistik, said from an investor's perspective the MAX is "permanently impaired" from the value it would have if it was a new aircraft that went into service. Grounded MAXs can suffer from component deterioration. As the aircraft return to service the quality of their storage or the weather conditions in which they were parked would influence their value. In addition to a year of the aircraft's life being wasted, there would be "significant expense" in bringing the airplane to clients' expected condition. "It is not clear who will face this significant expense," Pistik said.
These issues are a major challenge for lessors, who are significant MAX customers. About one third of the 400 plus delivered MAXs are leased and hundreds of orders for the type are earmarked for lessors.
For example, Chinese-owned BOC Aviation Limited has 87 MAX jets on order. It was scheduled to accept its seventh plane when the grounding was ordered in March. China Aircraft Leasing Group Holdings (CALC), controlled by the state-owned China Everbright Group, was due to receive the first of 100 MAXs by September. It had ordered 50 of the planes, at the list price of US$5.8 billion. The Hong Kong-based lessor added 50 more MAXs to its order book, with 50 options, last December.
SMBC Aviation Capital, formerly RBS Aviation Capital and now owned by a Japanese consortium, including Sumitomo, has 30 MAXs on order. Dublin-headquartered lessor, Avolon, controlled by China's Bohai Leasing, has firm orders for 55 MAXs with options for 20. Goshawk Aviation, an affiliate of Hong Kong's New World conglomerate has 26 MAXs in its portfolio of 221 airplanes. It is scheduled to commence deliveries of 20 more from 2023.
After the grounding, airlines began asking for one year extensions on lease agreements for aircraft due to be replaced by the MAX. As the grounding dragged on, they sought to extend the agreements for another six months, a strategy largely resisted by lessors.
In a telephone interview from Beijing with Orient Aviation last month, Boeing Commercial Airplanes vice president marketing, Randy Tinseth, said the bread and butter of leasing customers is single-aisle A320s and 737s.
'Another benefit of the Asia-Pacific – and Hong Kong – is access to a vibrant debt and capital market. Our strategy is to continue to diversify our funding base. Proximity to new lenders such as financial institutions from China and Singapore are critical to developing these relationships and enhancing market knowledge. Similarly, we are now closer to local investors interested in aircraft as a new asset class'
SMBC Aviation Capital senior vice president and regional manager airline marketing Asia-Pacific, Nicolas Clouet
"Clearly, there has been an impact. Without question. We are going to have to work through it with customers and the leasing arms, but we will. When the aircraft returns to service, we will have a big backlog of airplanes that have been built. We have a lot of work ahead of us. First and foremost, we are focused on the airplane safely being returned to service. We are working with the regulatory agencies on that," he said.
None of the above has been of great benefit to Airbus. Airbus senior vice president leasing, Isabelle Floret, told Orient Aviation last month that "as far as Airbus is concerned the unfortunate situation does not really serve us because we don't have any short-term capacity".
"I don't think there has been a single transaction for the MAX since the grounding. If you need capacity the options are to ask lessors what they have available, try to renew or extend your lease or attempt to secure some of the capacity the lessor has," she said.
On the broader leasing front, Tinseth is more than bullish about the future of the business, particularly for single-aisle planes. "When you look at the single-aisle market, which has become the backbone of the world's fleet - 75% of deliveries in the next 20 years are for single-aisle airplanes – it is a good place to be," he said.
"Leasing customers will tell you they are a little disappointed there are so many leasing companies today. Having said that, the returns have been strong and the assets are worth the investment. That's a good thing."
In the Asia-Pacific, especially in some emerging economies, leasing companies have played a major role in the aircraft sale and leaseback market. "The airline buys the airplane and then a leasing company buys that airplane and leases it back to them. We have seen that practice in many of the low-cost carriers that have been expanding in past years. It has been an important mechanism for expansion," said Tinseth.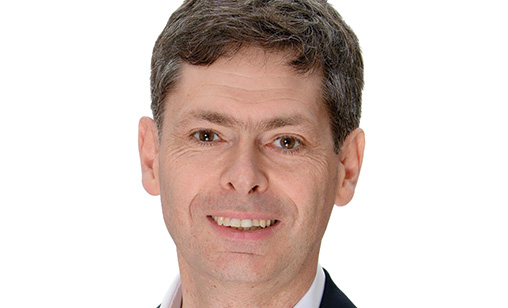 Regional aircraft lessors increase market share in Asia-Pacific


TrueNoord CEO, Anne-Bart Tieleman told Orient Aviation: "We have added some well-known and successful airlines to our leased aircraft portfolio like Wings Air in Indonesia and Mandarin Airways." Earlier this year, the lessor established an office in Singapore.
"We are closely watching the China-U.S. trade war and the unstable situation in Hong Kong. In the Asia-Pacific, several markets stand out with the focus recently shifting to regional aircraft manufactured in China," he said.
"In India there have been large turboprop orders on the back of the government's incentive scheme. Collectively, the ASEAN countries are developing their regional fleets to connect remote internal destinations and dramatically improve travel opportunities for island populations.
"There are large numbers of ATRs and Q400s operating in India, Japan, Indonesia, Malaysia and Philippines. South Asia, in particular, appears perfectly suited to turboprop operations with its remote destinations and short runways.
"Japan, China, South Korea, Australia and the Pacific islands have proved to be ideal areas for regional jet operations. The introduction of the Embraer E2 and the A220 have encouraged many airlines to look at these modern, low seat and trip cost planes as alternatives to narrow-bodies.
"If we add the Spacejet, to be introduced next year, the Q400 program under the de Havilland Canada brand and the development of ATR aircraft, TrueNoord can look forward to a dynamic future meeting the demands for leased regional aircraft right across this flourishing aviation sector."
"Malaysia, Indonesia and India are the big sale and lease back markets. When you look at what is happening in the lease back market and the speculative leasing market, leasing customers are coming close to controlling almost half of the world's single-aisle airplane fleet.
"They love the single-aisle airplanes. When you talk about movement, they are easy to reconfigure and not a huge cost like wide-bodies. They are ubiquitous. They can go anywhere.
"If you are having a challenge, such as India right now, you can reconfigure those airplanes and, if necessary, move them. I find India interesting [following the collapse of Jet Airways] because most of Jet's aircraft are staying right there in the Indian market. They are just moving across the runway. That's important. It is why lessors like those single-aisle airplanes."
Leasing rates appear to be relatively stable. "I was at a finance conference in New York recently that was all about leasing customers and companies and I guess when we take a look at the blue books single-aisles have been relatively constant. We have seen some downward pressure on wide-body rates. That was fairly consistently reported and it is something we are seeing in the market as well," said Tinseth.
Floret said the leasing market is a brilliant market and has been for a couple of years. "We can see the trend continuing. As you know, the two-way true indication of the lessor is either through a specific order or through sale and lease back," she said.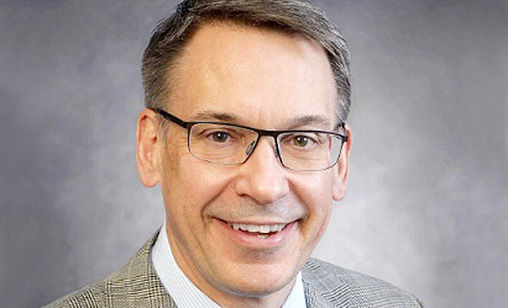 'It's difficult with the MAX grounded, but in general the single-aisle market is under supplied. For the next few years we are oversold and Airbus is oversold. The only way for customers to acquire airplanes is through the leasing channel. To some extent, this is a very good opportunity for our leasing customers'
Randy Tinseth
Boeing Commercial Airplanes
vice president marketing
"There is a lot of cheap money and our product is a good asset, a good liquid asset and investment and that is why there is good competition to finance our product. At the end of the day, it's good for the airline because they have access to a competition between the sources of finance."
Said Floret: "Sale and leaseback is a good market. There are a lot of players and we can say the lessors are providing the major source of aircraft financing these days. If you want some numbers, last year 62% of all our deliveries were financed by lessors, either through direct order or through sale and leaseback. It's a good market and a competitive market."
Nevertheless, Floret said Airbus was disciplined in its approach. "A lot of investors like the return of investing in aircraft," she said.
"It is still a very good investment. In terms of speculative orders, we are trying to be disciplined in regard to the number of aircraft we sell to the lessor because you don't want to oversupply the lessor channel. You don't want to create too much competition that will eventually drive down the asset value.
"But the sale and leaseback market is an open market. We can't control that. As long as the aircraft are perceived as a good investment, we expect there will be a lot of people willing to invest and bid for airline business."
SMBC Asia-Pacific senior vice president and regional manager airline marketing, Asia-Pacific, Nicolas Clouet, said the Asia-Pacific was the lessor's largest market with 44% of its portfolio leased to airlines in the region.
"We have had a presence in the region for more than a decade but we made a strategic decision last year to establish a Hong Kong operation," he said. "The new tax regime for aircraft leasing in Hong Kong also created a greater interest in the leasing community to develop a presence in Hong Kong. This may lead to more competition in the Asia-Pacific."
Clouet told Orient Aviation the regional long-term market is "certainly positive" but there are concerns beyond the cyclical nature of the industry including the economic unease caused by the U.S. driven trade wars.
"China will remain a regional driver, supported by domestic demand, and regional tensions should not affect our positive perspective on South Korea, Taiwan and Japan. India presents challenges, but we expect the business environment to improve as we continue to work with local legacy customers," he said.
A spokeswoman for novice lessor, AviaAM Financial Leasing China, a joint venture established with Henan Civil Aviation and Development Company in 2016, told Orient Aviation its goal was to add 10 aircraft a year to its leasing portfolio until its fleet reached at least 50 planes available for lease in China and across the Asia-Pacific.
"Because of the competitive environment of Mainland aircraft leasing, we are diversifying into other assets, including rail cars, flight simulators, valuable equipment leasing and a partnership with the biggest bus company in China, Yutong Bus." the company said.
"We constantly try to identify niche players or promising airlines. For Okay Airlines, the partnership developed because the airline needed new aircraft as soon as possible. We were able to deliver in a short time because we are a young company and more flexible than the big leasing companies that are dominant in China."