AirAsia group airlines focusing on ASEAN for growth
AirAsia Aviation Ltd carriers are rebuilding their networks and fleets as most governments ease travel restrictions. Group CEO, Bo Lingam, explains his post-crisis strategy to associate editor and chief correspondent, Tom Ballantyne.
Back in late 2000, music industry executive, Bo Lingam, had decided to quit the business. Read More » "I wanted to back pack around the world. I said if I don't do it now, I will never do it," he told Orient Aviation last month. Then fate intervened. He bumped into AirAsia co-founder, Tony Fernandes, with whom he had worked in the music industry, in Kuala Lumpur. "Tony said 'come (to AirAsia) for six months and then you can leave'," Lingam said.
He accepted the offer, a chance encounter that more than two decades later has Malaysian-born Lingam (57) overseeing the recovery of Malaysia AirAsia, Thai AirAsia, Indonesia AirAsia and Philippines Air-Asia to full strength and heading up their parent, AirAsia Aviation Ltd (AAAL).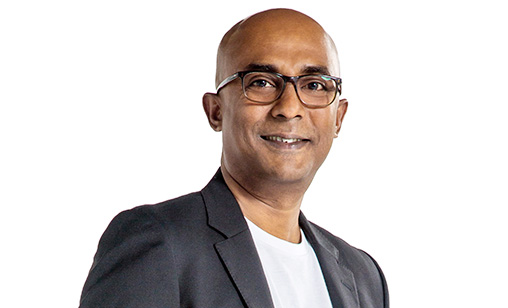 'There is still so much of ASEAN we have not connected as yet. There is an opportunity to connect a lot of ASEAN. All these places we were planning before COVID. I am accelerating the pace of connecting those dots'
Bo Lingam
Group CEO of AirAsia Aviation Ltd
"We have about 200 aircraft across the group. We are flying 57 planes today. With the lifting of restrictions in most ASEAN (Association of South East Asian Nations) countries since April 1, we are looking at capacity moving to 50% minimum of our previous fleet and operating at least 75% of our fleet by year-end," Lingam said. He forecasts the group's airlines will be at 2019 levels by mid-2023.
"China is the only place we can't service. It is closed. A sizeable chunk of our business was China," he said. However, Lingam believes the lost China market can be recovered within ASEAN. "A lot of people in ASEAN are not going to fly long-haul. They want to be within a four-hour range [from their home cities].
"This is where we are putting more capacity, creating routes and places for people to holiday and so forth. It is being worked on."
Lingam, who shortened his name from Tharumalingam Kanagalingam because people in the music business had difficulty pronouncing it, said aircraft orders – the group had 362 A321neo on order - have been restructured.
"Airbus was very good to us. We had a very good discussion. We agreed on a restructure. In 2023, we will be taking maybe two or three planes. In 2024, another 10 and so forth until 2035. This could change if business is bad," he said.
Lingam became Group CEO last October when the LCC company announced it was reorganizing its corporate structure to separate its airlines from its digital initiatives. The holding company for the airline group was renamed AirAsia Aviation Limited (AAAL). Until the corporate restructuring, Lingam was president (airlines) for AirAsia Group.
AirAsia Group Berhad (AAGB) is the investment holding company for eight digital portfolio companies. They are AirAsia Aviation Ltd, airasia Super App, cargo and logistics venture Teleport, BigPay financial services, edutech arm AirAsia Academy, engineering company Asia Digital Engineering, ground services division GTR and restaurant chain and food group Santan. The structural change facilitates strong projected growth in the airline and non-airline portfolio businesses, the announcement last October said.
In 2020, Teleport, the logistics venture of AirAsia digital, ramped up its delivery and digital cargo capabilities to meet significant e-commerce growth accelerated by the COVID-19 outbreak. The pandemic encouraged consumers to trust and rely on the convenience of e-commerce, boosting growth of the industry.
But at AAAL times remained tough. In its latest reported quarter, to September 30, 2021, available to Orient Aviation, revenue declined 70% year-on-year and 37% quarter-on-quarter, largely as a result of the lockdown in Malaysia from January 2021. At the same time, the aviation group reduced costs by 15% over the previous quarter and reported travel was returning, with increased bookings for the fourth quarter of 2022.
Lingam believes airlines will experience a V-shaped recovery within ASEAN - in other words a rapid return to normalcy. He premises his forecast on the easing of restrictions in several countries in the region.
Malaysia reopened its international borders to fully vaccinated travellers on April 1, as did the Philippines. Indonesia is welcoming vaccinated travellers, although they must take a COVID-19 PCR test on arrival and self-isolate until reporting a negative result. In March, Vietnam scrapped quarantine and other travel restrictions for foreign visitors.
Singapore has re-opened to all vaccinated travellers without quarantine on arrival and has abolished its Vaccinated Travel Lanes policy. Thailand is lagging behind some of its neighbours with its decision to fully re-open international borders in October. Oddly, tourist hot spots such as Phuket are operating a relaxed regime with only one night of quarantine required in a designated hotel after travellers arrive on the island.
Lingam sees signs of industry recovery. For example, he said, one AirAsia flight to Indonesia, with a 180-seat Airbus, had 152 bookings. "Even if they had to do a PCR here (in Malaysia) pre-departure people still went. It is very encouraging. In the Philippines, where there is no quarantine and no PCR test requirements, bookings went up week on week by 167%. Also, take into account Easter is coming. People are booking for Easter holidays. And beyond Easter people are starting to book," he said.
Lingam said: "The pandemic came as a shock to all of us. We thought it might be over in weeks or months. As it progressed, we had to make some drastic decisions."
One was furloughing hundreds of AirAsia group pilots, although they retained benefits such as medical entitlements and their rights to fly with the airline. Elsewhere in the group, only essential employees were kept on. Senior management took drastic pay cuts to ensure salaries could be paid to lower ranked staff.
As the pandemic crisis wore on, an AirAsia Consulting division was established to take purview of new airline partnerships and franchise opportunities. In the same 12 months, AirAsia Japan went bankrupt, closing down, and AirAsia India came under full control of Indian conglomerate and former joint venture partner, Tata Sons.
In 2022, there are plans to have another one or two AirAsia brands in ASEAN, Lingam said.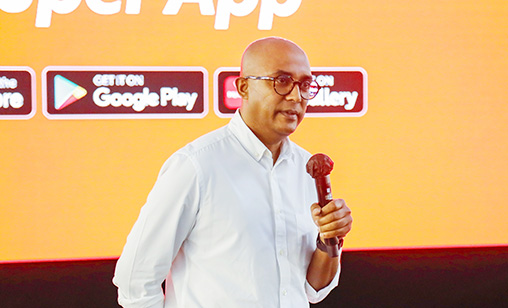 'I am very lucky because 95% of my pilots are with us. They are gradually returning for their recurrent training. I have close to a thousand pilots and 500 of them are online and flying. Another 500 are ready. I can train 50 pilots a month. By the end of the year, I will have the bulk of them flying. My cabin crew was never let go. For engineers, again we furloughed them. About 10% have left us to pursue other interests, but most of them are still with us'
And the consultancy business is looking further afield.
"We have a lot of interested companies and individual people, who have made lots of money over the years, harassing us to open in Africa, in Bangladesh and other destinations. We are not that keen to spread ourselves too thinly because it is not what we are good at," he said.
"These people are very persistent. We came up with the idea we will devise a product and franchise it to them. Or we will assist them to set to up an airline, for example, in Africa. We will help you with what you do and so forth," Lingam said.
"The establishment of the consulting arm does not mean we will see an AirAsia Nigeria or an AirAsia Kenya. Not at all.
"The moment you say AirAsia Nigeria people associate it with us. Then I have to ensure safety. I have to ensure best practices. I have to ensure transparency to all that worries me. Then I would have to go to another continent. Even Tony [Fernandes] says no."
The pandemic has forced the group to accelerate digitalizing the business, even at AirAsia, generally recognized as a digital leader.
"It was the first thing I did when COVID happened. Our first thoughts were 'you don't want to go to the check-in counter'. You register with your face. You check in with your face. If you have a bag you use self-service. If you don't have a bag, you walk straight to the gate and off you go," he said.
"I am planning to create even more automation. If you go on board now there is no menu card. You go onto Wi-Fi, check the menu on your phone and you order. The only challenge I have is many airports are still finding their way around this. They have to help airlines, help people to digitalize the airport experience as well."
Shocking as it was, the pandemic was timely, Lingam said, enabling AirAsia, even if everyone was working from home, to focus on plans to split the business and create an ASEAN Super App, a travel and lifestyle mobile app that does everything for customers. It includes AirAsia Health, a one-stop healthcare travel platform aimed at facilitating the healthcare of travellers' journeys.
Lingam said the industry has learned from the crisis. "When we had SARS (the Severe Acute Respiratory Syndrome outbreak in 2003) people were a bit complacent. When SARS came along they should have found a vaccine. The world has taken note of this during COVID," he said.
"As an airline, we must continue to push innovation in health education. On the AirAsia Health app we are including lots of health products. This is because of COVID."
As for the future, Lingam predicts fuel costs may be a primary challenge. "After battling the pandemic, sensible people need to get to the table and resolve whatever differences they have (a reference to events in Ukraine). I hope the fuel price will slowly come down. Of course, there is always the possibility of a new (COVID) variant."
As for AAAL, Lingam said it will continue to be a low-cost operator. "What will be different is we will have to bring a lot of innovation into the business. We will stay ahead of the curve, keep our costs low and continue to connect."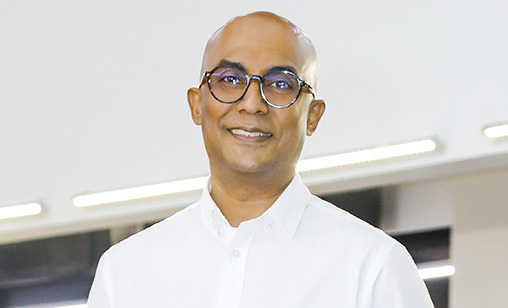 From the ground up


Like AirAsia co-founder, Tony Fernandes, Bo Lingam was working in the music industry before he switched – and then immersed himself - in the airline business. He had worked at various production houses, including roles as Production Controller at EMI Music Malaysia and Operations Manager and Promotions Manager at Warner Music Malaysia. He joined AirAsia in 2001 as a Ground Operations Manager, responsible for the implementation of the low-cost concept in operations and procurement.
Lingam told Orient Aviation the two industries – music and airlines – are like "chalk and cheese'. " People said 'what do you know about running an airline'? That was my challenge. To prove them all wrong."
So he "sat down with very senior aviation and engineering people, also consultants Tony (Fernandes) had hired at the time, and I used Yahoo and Google to learn everything I could about the airline business''.
In the following two decades, Lingam has held several key positions at the company, including purchasing and supplies senior manager and regional guest services director. When he was promoted to president and group chief operations officer, he supervised AirAsia operations in Malaysia, Thailand, Indonesia and the Philippines. He also drove process improvement and set up airlines in the region for the Group. As Group CEO of AirAsia Aviation Limited, he leads AirAsia Berhad Malaysia, Indonesia PT Air Asia, Philippines AirAsia and Thai Air Asia.