Spare engine leasing sector has "room to grow"
Customer engagement is the best way to manage a crisis such as the COVID-19 pandemic, elfc CEO, Tom Barrett, told Orient Aviation last month, but added customers must honor their side of deals. Read More »
"As an engine lessor operating across all industry cycles since 1990, we have learned the very best way to manage a crisis is by engagement with your customers," he said, speaking from the lessor's Ireland headquarters.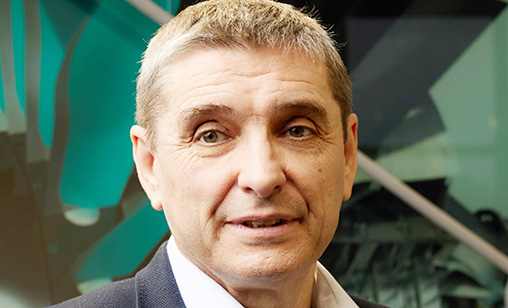 "In terms of a very long-term percentage of leasing for the spare engine market, I think there will be a natural ceiling in or around 60%, but it will take a few more years before we see these levels"
Tom Barrett
elfc CEO
"In doing so, elfc has sought to be flexible so we can support our lessees through the crisis. In return, as we enter a period of recovery we are working with our customers to see how obligations that have built up can be honored.
"In the future, it will be important the airlines can do this so past relations can be maintained and we can support them again in whatever lies ahead in the industry."
Barrett said elfc believed, "based on the two largest markets to experience sustained recovery, namely North America since 2021 and Europe in summer 2022," that short-haul domestic focused airlines will recover much faster than longer haul carriers.
"The distinction that the short-haul sector is leading the recovery is more important than the distinction between the rate of recovery of LCCs and full-service airlines," Barrett said.
"In the U.S., full-service airlines also experienced a strong recovery in 2021 and it seems to be continuing into 2022. "It appears to be the same for European full-service carriers that provide short-haul services.
"I think the same will hold true as the recovery takes hold in the Asia-Pacific.
"But for long-haul carriers, most of the recovery will be, with some notable exceptions such as North Atlantic routes this year, delayed until 2023.
"The catalyst will be greater relaxation of travel restrictions in the various regions."
Barrett continued: "the engine leasing sector has always lagged the aircraft leasing sector by several percentage points. "Therefore the spare engine leasing sector has room to grow. The fact is well capitalized and funded engine lessors such as elfc can access cheaper flexible funding sources that allow us to offer extremely competitive lease rates.
"The fact we have built our business by doing this through various cycles is why airlines will need us in the future.
"For us, we have traditionally invested more money, because we are comfortable with the assets, in the downturns.
"It means we will have a place supporting airlines with their required liquidity as they seek to recover from the damage done in the last two years."
A lessor's perspective
• Mixed fates for pandemic dated start-ups: either collapse or be absorbed by larger businesses
• Lessors been patient with customers during the pandemic but now airlines must find the means to honor pledges to pay
• Short-haul domestic carriers, either full-service or low fare, to recover fastest from the pandemic
• Recovery for longer haul airlines, with the notable exception of the North Atlantic, will be delayed until 2023
• Well financed lessors have built inventory to supply airlines with the resources they need to restore their flying networks
Barrett acknowledges launching an airline is tempting at the moment and said it was expected the industry would see new entrants as the recovery takes hold. He believed it will be a very challenging market to conquer.
"The low interest rate cycle seems to be at an end so the funding costs for aircraft and equipment providers, i.e. lessors and financiers, will increase and will have to be passed on," he said. "Fuel costs are rising rapidly and as has been seen in Europe, staff shortages present problems as the recovery takes hold. I expect the same dynamic will prevail in the Asia-Pacific as it recovers in 2022.
"Therefore, the long-term fate of many of these start-ups either will be collapse or being absorbed in some consolidation."
Service providers also face challenges as the COVID crisis fades, he said. "The challenge for every service provider to the airlines is can they provide the services needed.
"As airlines take aircraft out of storage and experience technical issues, including long turnaround times for MRO and repair work, it is incumbent on the lessors to offer flexible solutions around short-term leasing and shop visit avoidance if this is what our customers require.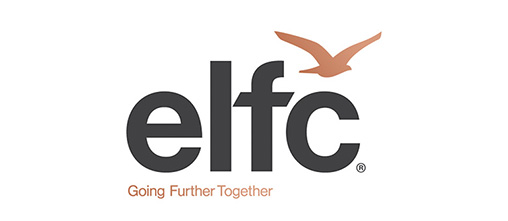 Engine Lease Finance Corporation unveiled its new branding, elfc, on June 6 with a new logo, corporate colours and website.
"Since our foundation in 1989, elfc has undergone continuous growth and development as a trusted partner in the aircraft engine leasing industry," an elfc statement said. "We continue this evolution and growth with our new brand identity."
"For the first time, elfc can, because of a buildup of inventory during the pandemic, market and offer engine programs of scale to the airlines. This has been a very welcome development as we deepen our relationships with key strategic customers exiting the pandemic. It is to be expected this will remain a part of our business for the long-term."
Parts shortages will be a major factor in holding back the recovery, Barrett agreed, but said its subsidiary parts company, INAV, has invested substantially in the last two years in having parts fully repaired and the USM (Used Serviceable Materials) are available on the shelves as MRO customers require them now their shops are full again. This was one of the more significant developments for elfc in this crisis.
"It was the first time we had a downturn with an in-house parts subsidiary. Though early days, it seems the strategy has proven correct as demand so far in 2022 is ahead of expectations," he said.
"The most significant lesson from the pandemic for everyone in the industry was that liquidity and access to funds is crucial. This was true for the service providers as well as the airlines, many of whom had to rely on government support if available," Barrett said.
"For our airline customers, it was critical we had the structures in house to respond constructively to airlines asking us for forbearance with their obligations. This flexibility and the relationships maintained in this crisis will be vital to our business growth.
"As a lessor and an asset investor, rather than a financier, elfc has been comfortable about investing through the crisis. Our record investments in 2021 will provide returns and more opportunities for many years to come."