By Dominic Lalk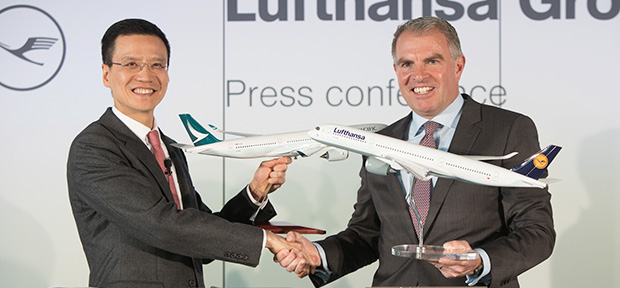 What a week it's been in Asia-Pacific aviation! Monday kicked off with the news that Hong Kong's Cathay Pacific Airways and Europe's Lufthansa Group have signed a strategic partnership on routes to Australia, New Zealand and within Europe.
On Tuesday, American Airlines announced a US$200 million investment in China Southern Airlines for a 2.68% stake in Asia's largest carrier.
This was followed on Thursday with an announcement from SkyTeam members Korean Air Lines and Delta Air Lines saying they had, at last, agreed on a transpacific joint venture.
In other updates, HNA Group has continued its shopping spree, Beijing Capital Airport is looking at a more-congested-than-ever April and Nok Air is tapping investors for a much-needed capital injection.
Cathay and Lufthansa sign strategic partnership Read More »