One global slot system for all countries
Airline operations are threatened with chaos in some Asian airports unless a slot allocation system is established the International Air Transport Association (IATA) predicted in a recently published study. Chief correspondent, Tom Ballantyne, reports.
Airport capacity and airline demand for access to airports cannot keep pace with each other, said Head of Worldwide Airport Slots for the International Air Transport Association (IATA), Lara Maughan. Read More » "Without a process of allocating available slot capacity we will see chaos, with more aircraft than stands being offered and more passengers than terminals and their systems can handle," she said.
Speaking at a recent briefing in Geneva, Maughan painted a gloomy picture of what lies ahead at many of the region's airports as passenger numbers double in the next two decades to 7.2 billion annually. Aircraft flying the world's skies also will almost double in the same period, Airbus and Boeing forecast.
"There is no doubt we are entering a period where capacity availability is going to impact the ability to serve predicted demand. This significant gap between capacity available and capacity demand needs to be managed," Maughan said.
She said a system should be established that only allows carriers with slots to fly. IATA is convinced that its Worldwide Slot Guidelines (WSG) is the answer to fair and equal management of future slot allocations.
"The WSG provides a reasonable solution that promotes competition and has enabled the birth of the low-cost carrier at many slot controlled airports," said Maughan. "We have initiated the WSG Strategic Review with Airports Council International (ACI) and the coordinator community to revise the areas [of slot allocation practice] that need updating," she added.
The worsening slot situation is reflected in the number of airports that are resorting to slot co-ordination to cope with the pressure of passenger traffic. The number of slot co-ordinated airports continues to grow in every region. IATA said that at November 30 last year there were 189 Level 3 Slot Co-ordinated airports worldwide and 122 Level 2 airports that are less congested airports with some peak congestion. China has 21 slot coordinated airports.
The airline body said: "Realistically, there could be another 100 airports declared full in 10 years – that's 50% growth. In the worst case scenario, we could have more than 300 slot coordinated airports in 10 years," said Maughan.
Peak and off peak pricing not favoured by airlines


IATA said peak and off-peak pricing would not replace slot allocation. Instead, it would charge airlines for using infrastructure in the hope of encouraging carriers to use off-peak periods at airports. Maughan said the peak and off peak pricing model does not work in practice because market demand dictates schedules.
Other difficulties with the model are:
* Airlines are incentivized for high utilization of their fleet and can't avoid peak flying, especially on long haul sectors which have the added complexity of night restrictions.
* ICAO guidance has shown that peak/off-peak charges have been ineffective in prompting airlines to reschedule flights to less congested airports.
* Capacity constraints should not be used to increase airport revenue. The solution has to be completely revenue neutral.
* Slot constraints limit the ability of airlines to modify the schedules. Cost reduction by operating off-peak is attractive but is unachievable due to demand, schedules/slots, connections and global network.
* It redistributes costs between different airline users arbitrarily.
There is by no means universal industry agreement about the direction airport slot allocation policy should take. Apart from IATA's preferred slot coordination policy, other solutions to resolve airport congestion include peak/off-peak pricing and slot auctions.
IATA said peak and off-peak pricing would not replace slot allocation. Instead it would charge airlines for using infrastructure in the hope of encouraging carriers to use off-peak periods at airports.
Maughan said the peak and off peak pricing model does not work in practice because market demand dictates schedules.
Slot auctions, another suggestion system, would penalize airlines that don't have the funds or the influence to acquire the landing slots they need to serve their network.
Administrative Allocation through Slot Co-ordination is the preferred model for slot allocation, usually following the WSG process. It involves an independent and neutral coordinator who reviews the operations of previous seasons.
Airlines that have achieved 80% usage of each slot series retain it through historic precedence. New slot requests are considered against available capacity. At least 50% of the capacity pool is directed to new entrant airlines.
Administrative Allocation takes place globally according to a timetable to ensure airlines receive their slot allocations at the same time. It allows carriers to match slots to their planned schedules and put their seats up for sale.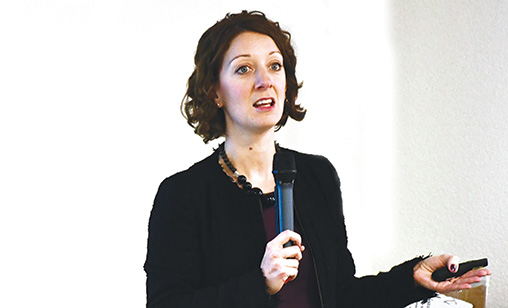 'No airline wants to be dealing with these cumbersome [slot] systems for planning their operation and securing growth in new markets. They want to serve the demand, with schedules and fares that are attractive and competitive'
Lara Maughan
IATA head worldwide airport slots
IATA said the process ensures airlines can enter new markets without additional entry costs and that slots are allocated free of charge, a huge benefit to the passenger as it does not load up air fare prices.
The usage requirement also ensures scarce capacity is not wasted, with airports achieving 98% utilization and also allows airlines to operate in markets where demand exists. There is no favoring of certain airlines, business models or their ability to pay.
"It is not perfect, but is altogether a better option than the others on the table," said Maughan, who added finding a perfect solution is almost impossible, especially when it must work worldwide.
Other factors that must be considered in future slot allocation systems are:
* At some of the most congested airports in the world, there are huge numbers of slot requests that cannot be immediately met. They are waitlisted and managed during the season. Where possible, ad hoc capacity is allocated to applicants. It is not unusual for a seasonal waitlist to have 60,000 requests.
* The number of slots to be allocated is staggering. In a week at London Heathrow 9,500 slots are allocated for airport operations.
* The process of allocation must consider runway movements, terminal constraints of check-in, security, gates, baggage reclaim and aircraft stand availability for different aircraft sizes.
* The airlines need to match the slots they hold to fleet rotation and crew rostering as well as matching a slot at both ends of the journey to satisfy schedule requirements and onward connections.
* Operating restrictions and bans on night flights are increasing and are restricting the feasibility of operations between airports, particularly for long-haul Asian journeys that depart late at nght and arrive in Europe as airports open.
Maughan said: "A lack of capacity still remains the critical issue and none of these [present systems] solve the problem. Responsible investment in infrastructure needs to be forthcoming and now. Maybe if governments could make the difficult decision to agree to expansion as soon as we'd like it, I could happily be without a job well before my very distant retirement."
Slot auctions a short term solution


Another proposed solution, Slot Auctions, is in vogue at some airports, but it is uncertain they will stand the test of time. "They may seem like an ideal solution as a market-based measure to achieve absolute efficiency in allocation. They would be a scarce commodity that could be sold to the highest bidder which maximizes economic benefit. Perhaps not," said Maughan.
"Recently, China experimented with the idea by putting a selection of slots on the market at Guangzhou Baiyun airport and it also ran a slot lottery at Shanghai Pudong," she said. "It has not been repeated."
The feeling among airlines was that market distortion would be rife. Airlines with slot co-ordinated bases would be most hurt by having to pay for all their slots while some of the world's largest carriers would only be paying for slots on 10%-20% of their operation.
Slot auctions would also dramatically change the business. Marginally profitable routes would be destroyed, which would eliminate the social benefit of connecting remote communities with larger cities.
Providing leisure travel at reasonable prices would be a huge challenge for airlines, especially low-cost carriers, when they are confronted with enormous payments for slots on top of airport charges.