By Dominic Lalk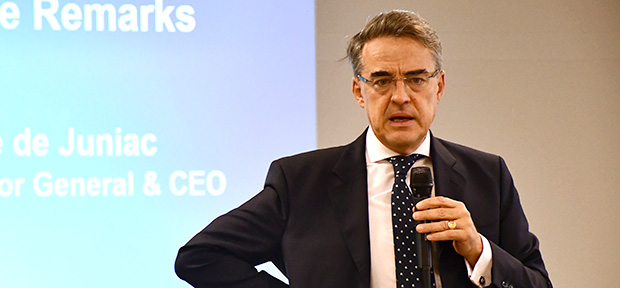 Asia-Pacific airlines will earn a collective profit of US$9 billion in 2018, an 8% improvement on this year, the International Air Transport Association (IATA) forecast this week in Geneva.
In China, HNA Group is feeling the heat from lessors who are complaining they are not being paid on time. In Hong Kong, CALC took delivery of its 100th aircraft and its first A320neo this week and Boeing delivered its 50th B737 MAX.
On the airline front, Qatar Airways has confirmed and upsized an earlier order for 50 A320neo to 50 larger A321neo ACF (Airbus Cabin Flex configuration) during a state visit by French president, Emmanuel Macron, to Doha.
In Singapore, the Lion state's flag carrier, Singapore Airlines, and regional subsidiary, SilkAir, will start code sharing with local LCC Scoot. Elsewhere in the region, Japan Airlines (JAL) has taken 20 options and invested US$10 million in the Boom Supersonic jet programme, Hawaiian Airlines has announced a network expansion and Orient Thai Airlines was recertified by the Civil Aviation Authority of Thailand.
At press time, it was reported that Air New Zealand had become the latest airline to encounter problems with Rolls-Royce Trent 1000 engines that power its B787 fleet. The incidents have forced the carrier to ground flights and adjust its engine MRO cycle as replacement engines are unavailable.
IATA: Asia-Pacific airline profits to grow 8% in 2018 Read More »